Bedgebury Forest 10k Race Report
So as a final warm up race for the Thanet 10 miler in a couple of weeks I decided to enter the Bedgebury Forest 10k.  It's somewhere I have never run before and had heard some good reports about how great it was running around the forest trails.
Arrived at the race HQ in good time after a 5.15am Sunday alarm (ugh) and was pleased to see plenty of car parking available with some very friendly marshals directing everyone to where they needed to go.  Plenty of portaloos with short queues was also a good sign.
The main topic of conversation among the runners at the start was the dilemma of "trail" or "road" shoes.  I opted for "road" going on the logic that anything would be better than my last mudfest 10k in racing flats at Temple Ewell.  I did seem to be in the minority though.  I was also in the minority for TRAC attendance as no one else was running either race !
The start was busy as there was a 10k and half marathon starting at the same time.  I took up a position near the front and made a mental note on who was doing the half and who was doing the 10k.  The race organiser gave us a forecast of what the course was like when he told us to expect hills, mud, hills and more mud.
The race started and headed straight over a really muddy and boggy field for the first 600m or so.  Ankle deep mud to start.  What else was in store ?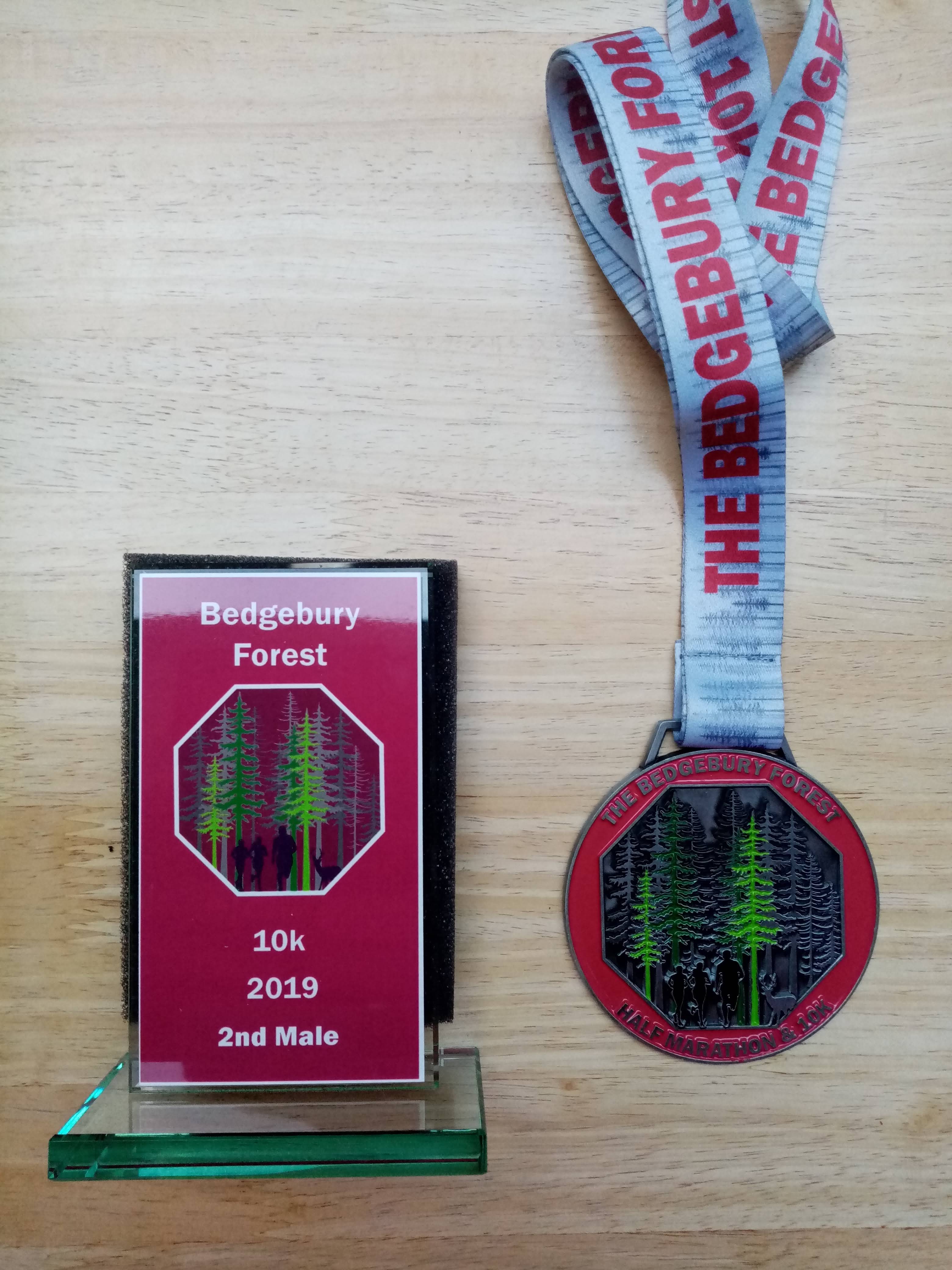 I was pleased to hit some firmer gravel trails after that and the race pattern settled down with me tucking in behind a Sevenoaks AC runner and we both seemed to lose everyone else after a mile or so.
There wasn't much flat terrain on the course.  It was either heading up or down and there was a horrible section after about 4km going through thick mud for about 800m or so.
After 7km the leader started to extend his lead (I later found out he had won it for the last two years running) and I just tried to keep him in sight.  I knew I had a big lead over 3rd place.  All went well to the 9km mark which heralded a long drag uphill followed by a leg sapping section back across the boggy field (which had been totally churned up by that point with all the runners when they headed out).
I was pleased to come across the finish line in 2nd place.  A time of 38:51 reflects the conditions underfoot and I was around 30 seconds behind the race winner but had a big gap behind me to 3rd place.
Accumulated fatigue is starting to play a part as this was my 7th 10k race in under 4 months.  My legs were quite heavy in the middle section of the race where I usually feel quite lively.  Time to train sensibly over the final 2 weeks leading up to the Thanet 10 and then it's time for a rest 🙂
Andy