The Deal Half Marathon Race Report
No one likes to hear a race is cancelled, but with storm Dennis the menace about it was a wise choice from the organisers to postpone. In no time at all we had a new date and also a new course.
To some, 6.5 laps of Betteshanger Country Park seemed a bit boring and repetitive, but I was happy for the flatter course and knowing there will be a toilet every few miles is always comforting.
We were incredibly lucky with the weather, considering most of February has been torrential rain. The sun was shining brightly and although it was windy, it was only against you for half of the 2 mile lap. The laps meant great support from all the marshals and passing them again and again made the race fly by.
A successful race for all trackies that took part. Brilliant running from Matt Collyer and Dan Clarke who took 2nd and 3rd place for the men's. Spencer and myself also secured the men's team prize. Jasmine Lasslett and Abigail Cardwell both gained new PB's and Mercedes Morgan won 1st place in the 1500m junior run.
Junior Results
Mercedes McGivern – 00:05:53 – 1st
Ferne Peirce – 00:06:12 – 4th
Senior Results
Matthew Collyer – 01:21:01 – 2nd
Daniel Clarke – 01:21:55 – 3rd
Andrew Richardson – 01:29:32 – PB
Abigail Cardwell – 01:36:25 – PB
Jasmine Lasslett – 01:39:31 – PB
Spencer Hoult – 01:43:17
Richard Purton – 02:09:43
Joanne Jeffreys – 02:09:43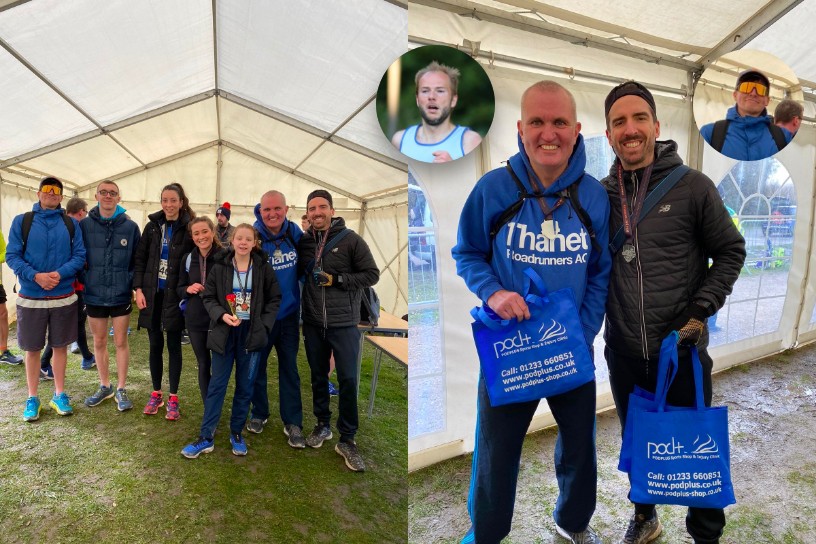 A 💪🌱