Brett Lydd 20 mile race report
An integral part of marathon training is the 'long run' and with a number of our TRACies preparing for a spring marathon, the Brett Lydd 20 Mile Race gave them that perfect opportunity to get their long run in and practice pacing and fuelling.
Billed as a flat out and back 20 mile race across paved roads may sound ideal, however what is often left out is how open and exposed the course is to the elements. Anyone how has taken part of the last couple of years would have experienced the 50mph winds in 2020 or maybe the extreme heat when this race was held in the summer just last year. Thankfully, the weather wasn't as bad as in previous years but runners were still plagued by a bitter cold wind which appeared to change direction as you progressed around the course to ensure you were always running into it.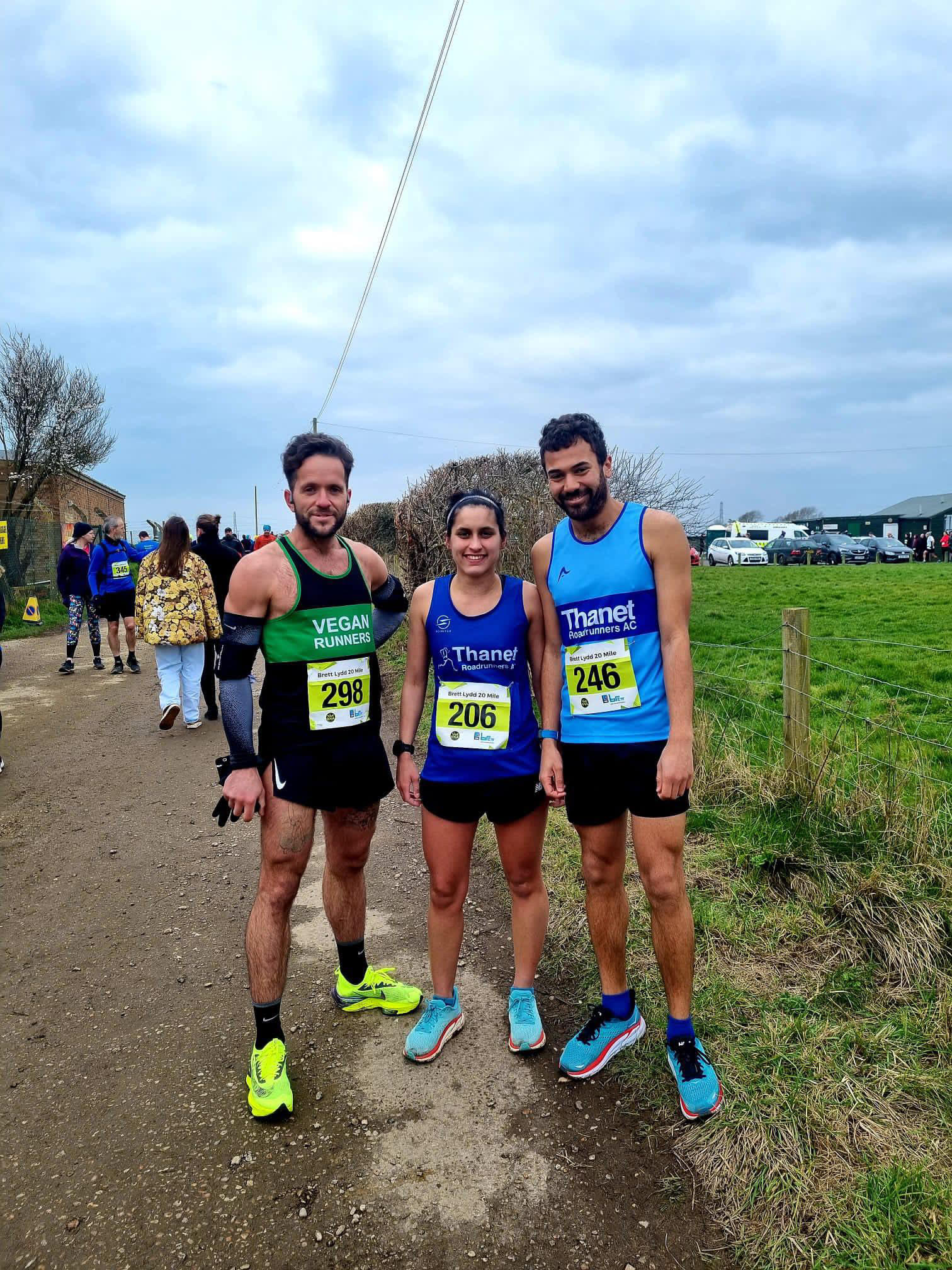 With that said the, the organisers, marshals and local scout group do a fantastic event at putting on this event each year. I am sure that I'm not alone when I say that everyone that took part is extremely grateful for the support they got from the marshals from all around the course which can often be a lonely place especially over 20 miles.
We had twelve TRACies represent the club in what was also the second event in our own club championships. Leading the way, as he often does at the Margate Parkrun, was Jay Bailey in an impressive 2:12:36 and 15th overall. Jay was followed by Jacob Burton and Ryan Dargan ran extremely well together from start to finish, encouraging each other throughout to come in at 2:22:19 and 2:22:20 respectively as they also put the final preparations to their marathons in Manchester and Milton Keynes.
For our ladies, it was Asmaa Hatim who clocked in with a strong 2:48:15. Both Jay and Asmaa used this race as part of their final preparations for the Paris Marathon. Also flying the flag for our ladies was Ellie Garratt who finished in 02:58:53 who was closely followed by Nicky Raeburn in 03:04:40.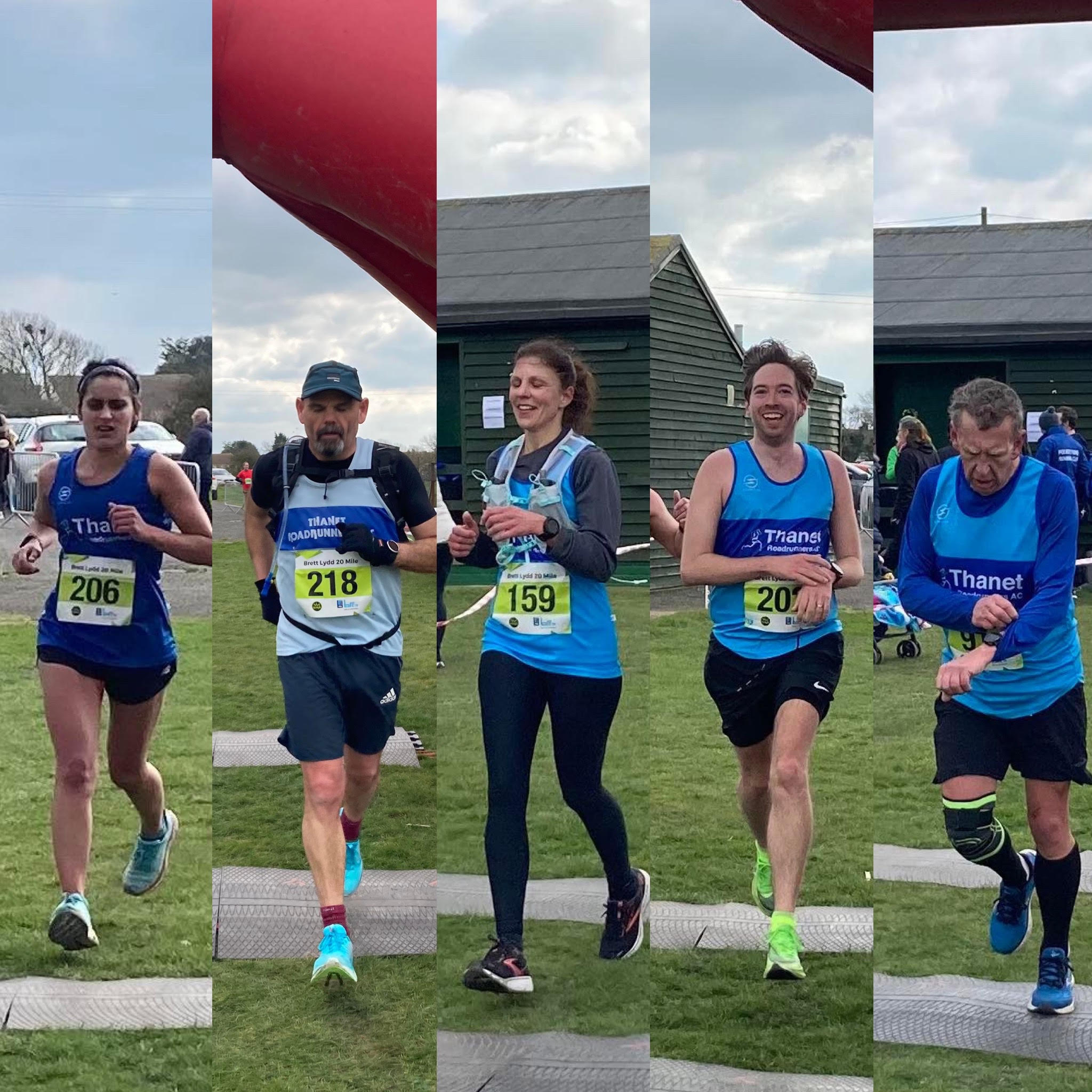 Also running well on the day was Steve Suttle who manged to finish 3rd in his VET 60 age group with a time of 02:42:41. Our very own Chairman, Pete Heath, also had a good race and finished 2nd in his VET 65 age with a time of 02:53:18. However, it was Phil Cope who managed to claim 1st place in his VET 75 age cat in a time of 03:04:40. A huge well done to all of our TRACies that took part and represented the club and best of luck to all of our members who have a spring marathon coming up. Know that all of the hard work you put into your training will be worth it come the big day.
The full Results can be found here: https://www.nice-work.org.uk/races/Lydd-20/2022
Jay Bailey – 02:12:36
Jacob Burton – 02:22:19
Ryan Dargan – 02:22:20
Phil Stevens – 02:29:16
Stephen Suttle – 02:42:41 – 3rd VET 60
Asmaa Hatim – 02:48:15
Pete Heath – 02:53:18 – 2nd VET 65
Ellie Garratt – 02:58:53
Maxwell Hubbard – 02:59:09
Nicky Raeburn – 03:04:40
Simon Burton – 03:05:10
Phil Cope – 03:47:44 – 1st VET 75
Next up in our club championships is the Paddock Wood Half Marathon which takes place this Sunday 13th March. 
Thanks to Max for the race report and well done to all club members who took part last weekend.  Andy.