East Peckham 10k race report
Another Sunday and another race was on the cards. This weekend saw 15 of our TRACies head to East Peckham in Kent for a 10K race.
This race was not only part of our own Club Championships but was also selected as part of the Southern Countries Veterans Athletics Club (SCVAC) 10K Championships which some of our 'more experienced' members were eligible to compete in.
Although the morning was plagued with consistent rain, luckily this cleared nicely just in time for the race start albeit to be replaced with some good old British summer humidity. The course itself was a fairly flat almost figure of eight route that took place on the country lanes around East Peckham which meant the race was ripe for some quick times.
Bringing home our TRACies in 2nd place overall was Jack Bradley in an impressive 35:18. Jack was followed closely by Andy Stevens who manged to take 3rd place overall with a photo finish sprint at the end for a time of 35:30. Chris Brenchley and Simon Arter also finished in the top 10 which would have bagged our men the team prize had there been one.
Our ladies were led home by Jo Holl in a great time of 47:43 finishing 2nd in her age category. Nikki Boyes was hot on her heels with a time of 49:57 and claimed 3rd place in her age category. Janet Morgan was our 3rd female to finish in an equally brilliant 54:36.
There was further success for our TRACies with the SCVAC 10K championships with Chris Brenchley claiming a gold in the Male Vet 50 category and Glynn Jenkins also claiming a gold in the Vet 75. A huge well done to all of our TRACies, fantastic running all round.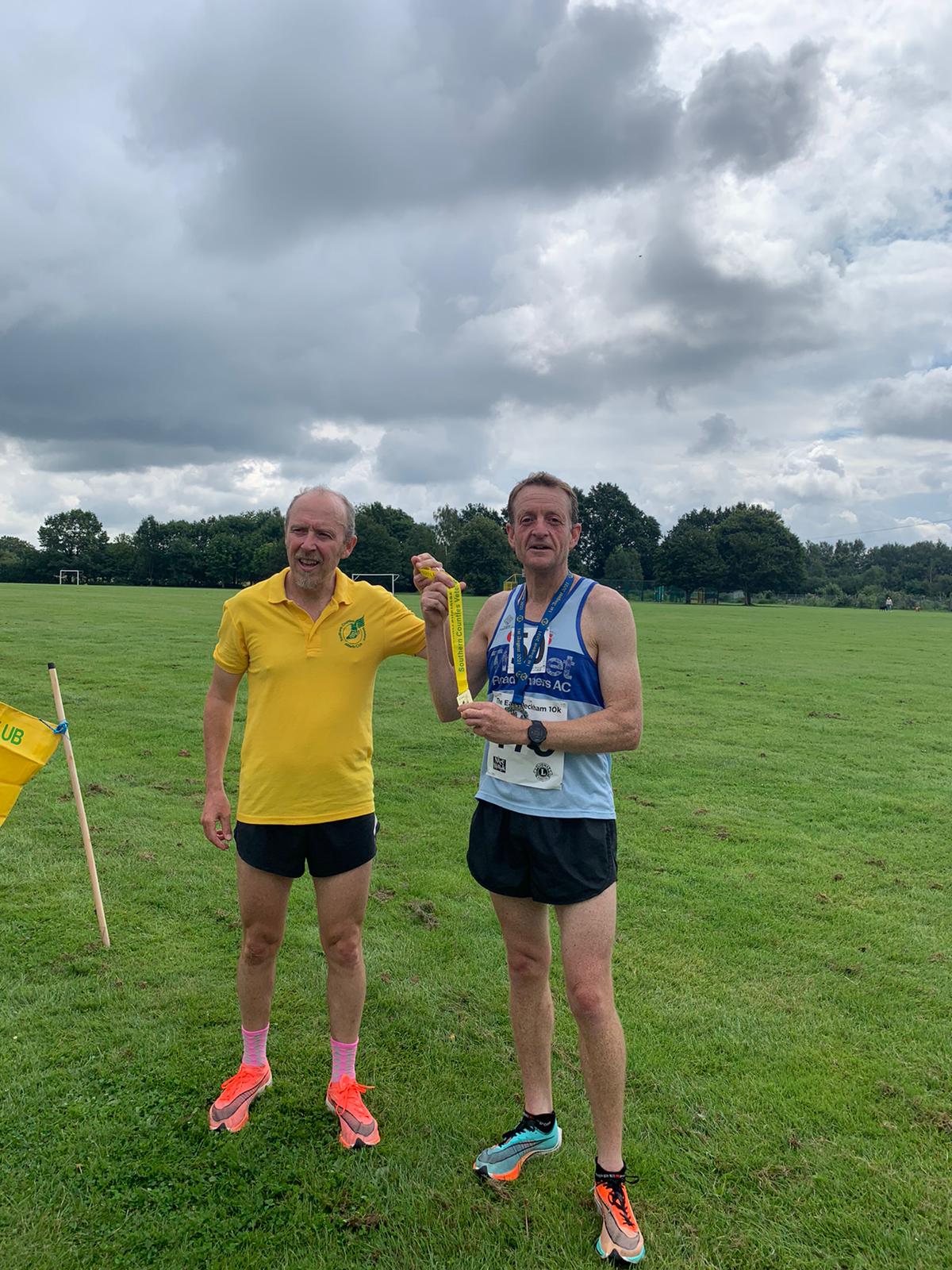 The full race results can be found here: https://www.nice-work.org.uk/races/the-east-peckham-10k/2021