The Woodchurch 5 & 10 Miler – Race Report
What a difference a few weeks make? After the pouring rain and gale force winds experienced at my last race at the Folkestone Half in late September, we were greeted with near perfect race conditions in Woodchurch – a light breeze and a nice cool morning.
The inaugural Woodchurch 5 and 10 miler was held in 2019. Our very own Jack Bradley won the 5 mile race and I remember reading his race report and thinking I fancy running that course one year. Fast forward a year and three TRAC runners were on the start list; myself, Phil Stevens and Ashley Day. The necessary "wave" starts meant that we all started at different times. I booked an early bird slot at 8.30am.
The course itself is one lap for the 5 miler and a repeat lap for the 10 mile. I knew there were going to be plenty of hills after speaking to people who had run it before.
After a minimum of fuss my wave was underway. A short, sharp downhill to begin followed by a long climb back past the village green and the next couple of miles featured some short downhills followed by longer gradual uphills. There didn't seem to be much flat at all until you went past the 3 mile mark.
My training leading up to the race had gone well. I had managed to lose a stone in weight since August, was seeing the benefits of weekly Yoga sessions, and I was, at long last, debuting my Nike Next%'s which had been sitting patiently in the box since March. This convinced me to go out aggressively and aim for a sub 30 first lap. At times I thought I was being a little too aggressive with the pacing but I told myself it would all be fine and just to trust my training. After the 3 mile mark the course flattens out and then heads downhill for the final mile. I went through the halfway mark over a minute ahead of schedule so I just had to keep going on lap 2.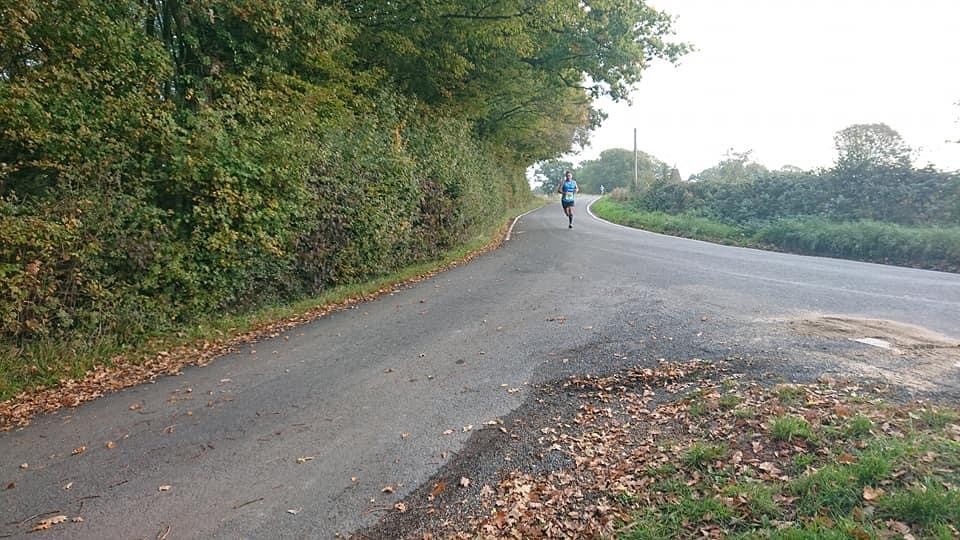 The hills were sapping the second time around but I just focused on the fact the last 2 miles were flat and downhill. I hit the 8 mile marker, with the worst of the course behind me, in 46:10. I thought that something pretty catastrophic would need to happen to stop me grabbing that sub 60 time that had eluded me since I started running 15 years ago. With a mile to go, another glance at the watch reassured me that it was going to be a huge PB and the sub 60 was nailed on. A short uphill then led to the last 400m of the race – all downhill. I decided to give it everything to try and sneak under 58 minutes. I crossed the finishing line in 57:59. Good enough for 3rd place, 1st MV45 and a PB by almost 3½ minutes!
The great thing about the course was that I could then cheer on Phil and Ashley who started in a later wave. Ashley finished in 1:03:02 which was good enough for 8th place in a really high quality field. Phil continued his excellent recent form by running 1:06:09 which got him 12th place and 1st MV50. This was a PB for Phil that beat his previous time that had stood for 20 years!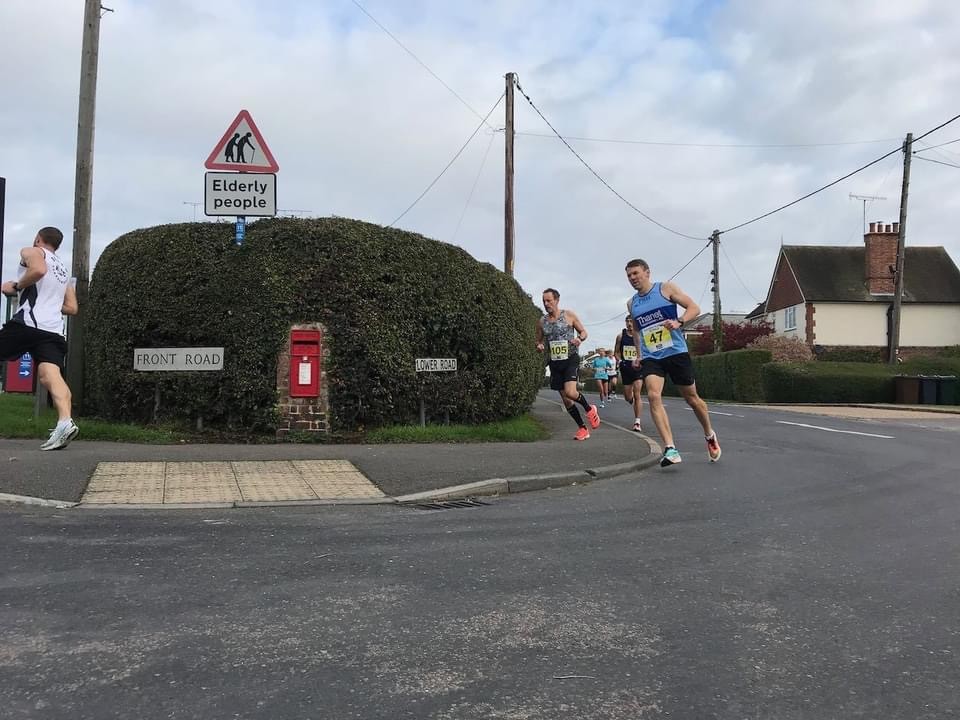 Some great performances all round on a course that certainly isn't the easiest 10 mile you will ever do. To have 3 TRAC runners in the top 12 is impressive; even more impressive when you remember we are all MV45 or above (sorry Phil !)
Andy.