Mount Ephraim 10K Race Report and Results
The beautiful grounds and gardens of Mount Ephraim in Faversham was the setting for this Sunday's 10K race which featured no less than 22 of our TRACies. This Event was elected as an addition to the Kent Championships for our own local club championship race, making some good internal battles for us too.
The course is notoriously tricky with its undulating roads throughout the route as it winds it's way through Herne Hill, Dargate and back to Mount Ephraim. Although there are several hills on the course, what comes up must come down and as a result runners were treated to a quick down hill start (after a lap of the cricket pitch) and a quick final 2K finish before a slight incline back into the grounds and across the finish line.
After a very warm start to the race the closing stages saw the good old British summer weather give our runners a cool down with a torrential downpour. Despite the rain, it certainly didn't dampen the mood of our TRACies who all finished strong and put in some fantastic performances.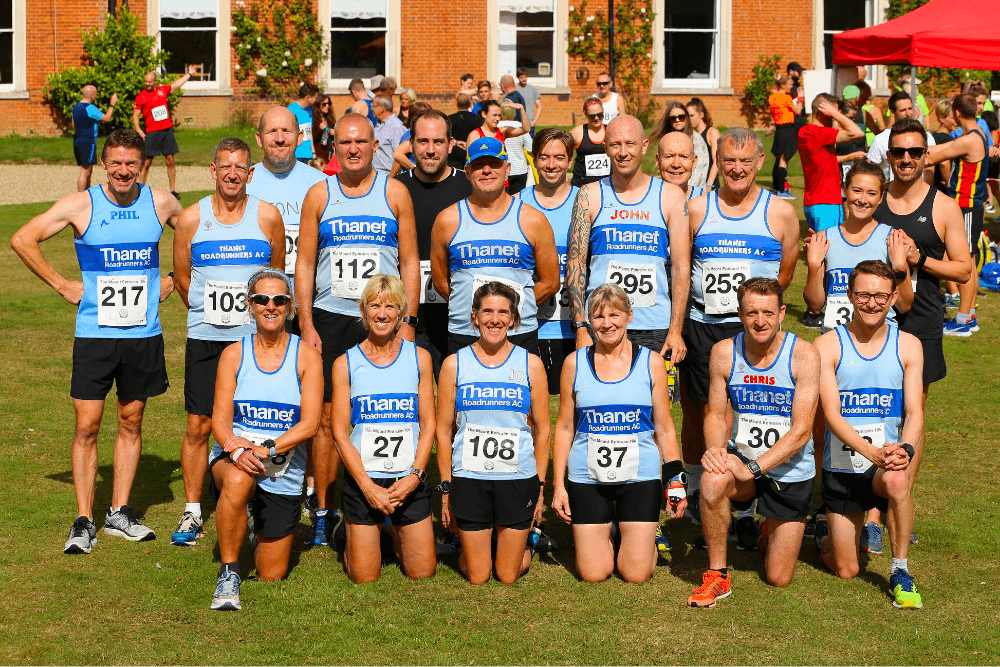 Leading by example, our Men's Captain, Chris Brenchley was first home in an impressive time of 38:41 just missing out on a podium finish with 4th overall. Chris also claimed 1st place in Vet 45 category to cap off a fantastic performance.
John Dickerson and Phil Stevens also finished strongly to feature in the top 20 narrowly missing out on the team prize. The man the legend, Dave Winch, capped off a great day for the men's team securing 1st place in the Vet 70 category. It was also great to see Jamie Collins back racing after a period out with an injury.
Not to be outdone, the women's team also had a very successful day securing the 1st place female team which was made up by Abigail Cardwell, Jo Holl and Nicola Boyes. Elizabeth Carr also secured a 1st placed victory in the Vet 55 category.
David Carr photo captured the event for us. Many thanks David.
The points in the club champs will be updated very shortly. Next race is the Dartford 10k on Bank holiday Monday 26th of August. We need a good turn out to keep our great positions in the Kent Champs.
4th – Christopher Brenchley 00:38:41
19th – John Dickerson 00:42:58
20th – Phil Stevens 00:43:05
27th – Maxwell Hubbard 00:44:15
28th – Jamie Collins 00:44:43
31st – David Winch 00:45:15
37th – Stephen Suttle 00:45:45
44th – Abigail Cardwell 00:47:10
45th – Andrew Richardson 00:47:12
46th – Michael Philpot 00:47:18
62nd – Spencer Hoult 00:48:47
79th – Joanne Holl 00:50:18
100th – Peter Heath 00:52:45
114th – Nicola Boyes 00:53:53
140th – Daniel Otley 00:56:21
153rd – Mark Hadden 00:57:31
173rd – Terry Brightwell 00:59:41
176th – Elizabeth Carr 01:00:02
184th – Pauline Petitt 01:01:09
186th – Jonathan Holl 01:01:23
203rd – Bill Wright 01:04:12
260th – Heather Keen 01:20:31
Max 💪