Celebrating our women run leaders on International Women's Day
It's International Women's Day.  We don't need an excuse to celebrate some of the fantastic women runners and run leaders, but today seems a perfect opportunity! 
Thanet Roadrunners has 5 active women run leaders (pictured above).
Kirsty (top left) leads our 'chatty' 45 minute group.  Kirsty enjoys 5 mile and 10k runs.  She is super-encouraging and positive, ensuring her group loops back really regularly to ensure all runners are part of the group and encouraged. We hear great things about Kirsty as a run leader. 
Julie Neaves (top right) is our newest leader.  Julie leads the 'beginners hills' on a Wednesday and often the 'chatty' group on a Monday (Julie is very 'chatty').  She is also one of our two trained and accredited club welfare officers and is very excited about running London Landmarks Half Marathon soon!  Julie is one of the friendliest, bubbliest (if that is actually a word) people you could hope to meet!
Elizabeth Carr (bottom left) leads our Monday night 10 minute mile group.  She is a keen Parkrunner and has completed several half marathon and 10k events.  Elizabeth is super-encouraging and a VERY keen cyclist too!  She spends more on her bike tyres than her running shoes! 😁
Jo (bottom right) is one of our intermediate group leaders.  She has been a run leaders for several years and run several marathons, including Boston and Chicago and even a half marathon in Delhi! Jo runs a sub 4hr marathon and has a wealth of advice for those who are training.  She is also our race entries manager.  She also falls over a lot! 
Nikki (bottom right) runs at a similar pace to Jo and has also run several international marathons and loves cross country.  Nikki is also our ladies captain, probably the most important and influential role in the club.  It would be fair to say she is a born organiser! Our ladies team achieved fantastic results in the cross country competition this winter.  She was also co-racedirector for last years Harbour Wallbanger beach race (9th July this year) and organised the very successful Minnis Bay Cross Country this year.  Nikki is good at what she does!
All our regular run leaders are keen Parkrunners and really encouraging people. 
Maryanne Aitken and Pam Philpot are two more of our lady run leaders, with huge experience in running marathons and ultra-runs.  Both have run over 100 marathons and Pam has completed the legendary  Marathon des Sables, described as the toughest footrace on earth, a brutal 251km run across the desert.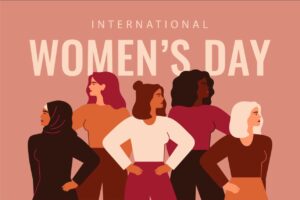 Thank you to all the women who make Thanet Roadrunners such a great club to be part of.