Minnis Bay KFL race report
The fourth cross country in the Kent fitness league saw our team of 24 competing at the local home leg on Sunday. Conditions were a bit too kind to us, with a warm southerly wind and sunny morning. The Plum pudding course was in great shape mostly on the grass with some large puddles and sticky mud from previous wet weather. Just to make it a little harder it had the infamous field dykes to negotiate after the first 4 miles and this year they were fairly full with deep stinky water.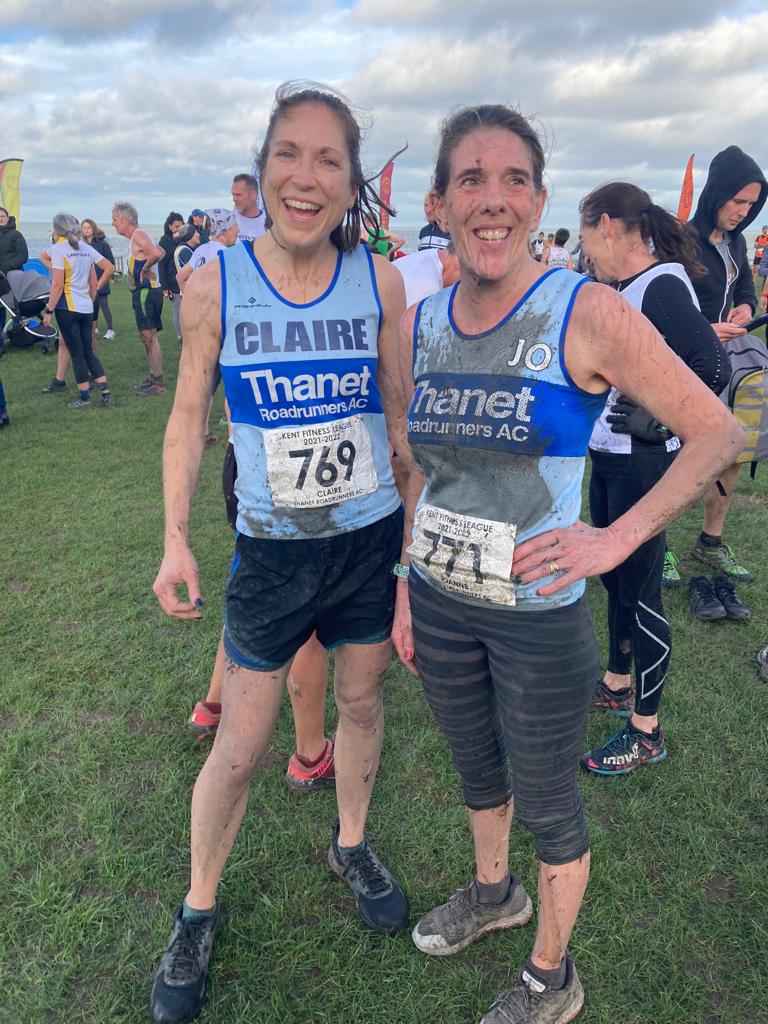 Our team included 2 new debutants to this season's racing, Jacob Burton and Max Hubbard.
Tamasin Dorosti was our first lady home in 40th. Jack Bradley led our men's team in a creditable 2nd overall with our senior men Jordan Gilbert (25th) and Ryan Dargan (51st) Dean Evans had a great run for V40 in (6th) representing our team high up the field. Our almost full complement of veteran athletes also digging deep to add to the important overall team scoring.
The Course had a record 467 enthusiastic runners despite using the dykes as scare tactics, they still came! The leaders started fast towards the muddy sections, with some of our senior runners in the mix. The long track west towards Reculver had a slight headwind to battle, as we found our positions in the competition until we turned onto the single file field sections. The easterly track known locally as the long road felt like a nice warm summer run, if only we didn't all have the technical dyke sections on our minds. Carnage then begins as runners launched in various ways to avoid the inevitable plunging, whilst spectators and paparazzi enjoy this section just for laughs, as some runners feel they need to completely submerge themselves in a full body mud pack.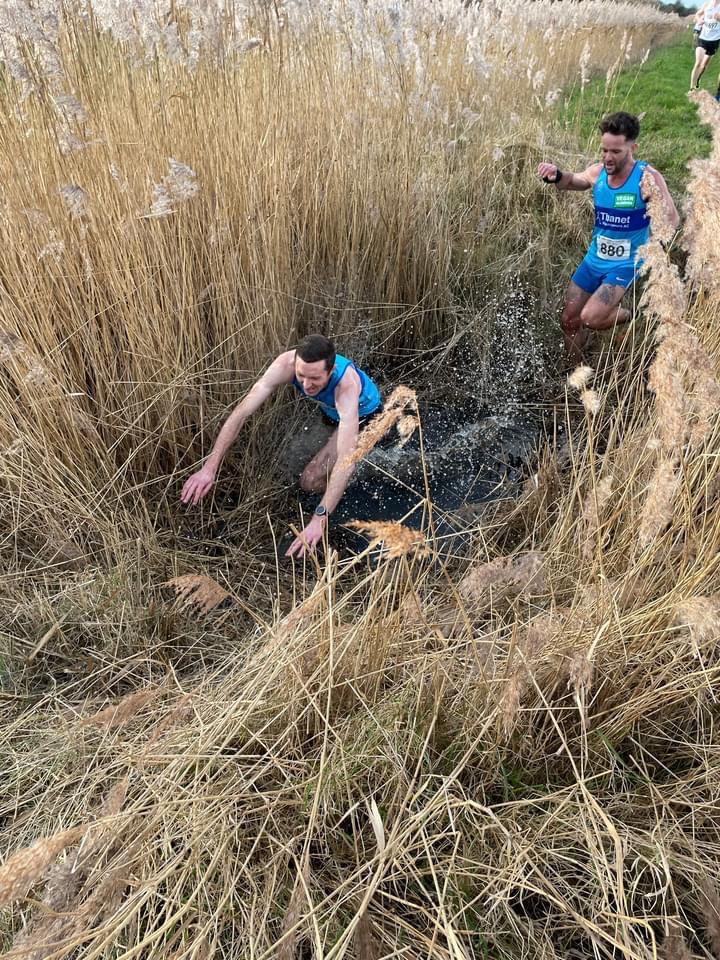 Today saw another great performance this season with a 6th place for Team TRAC conciliating our presence in amongst the big clubs.
Overall, in the league, our joint team's position within the 18 clubs raised TRAC up to 7th position and the ladies held onto 8th in their individual league. We finished the morning with our usual hot drinks and a great selection of festive cakes sharing our stories of the great team Trac performance again.
This home fixture meant TRAC organised and marshalled this very large event and we couldn't host this without our fantastic crew of helpers, both before the event clearing dykes and setting up signs, during the race marshalling and tail running and generally being at hand and also for those clearing up afterwards. You can all be very proud to be part of our running club. Thank you on behalf of the committee.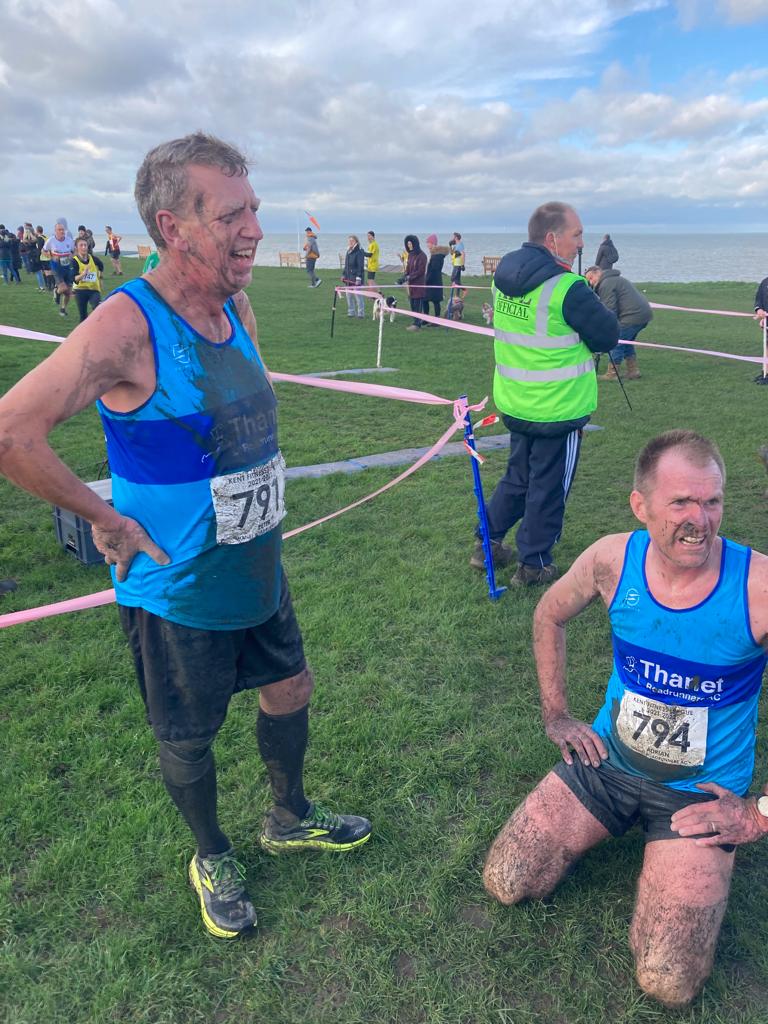 There's some great pics on social media by our many photographers.
Next round is another local, Canterbury Blean woods event on the 6th Feb.
Details KFL events here
Chris Brenchley and Nikki Boyes team Captains.
Thanks to Chris & Nikki for the race report and thanks to all our members today – whether they were running or helping out.  I was marshalling and had great fun watching everyone come past.  Well done everyone !  Andy.