Mount Ephraim 10k race report
The sun was shining for the Mount Ephraim 10km today!  Caveated as a "hilly course" more than once in the pre-race information, there were a range of feelings floating around: nerves, quiet confidence (this is Spencer Hoult's favourite race!?!), and the classic "Why am I here on a Sunday morning?!".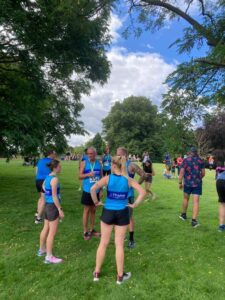 The course was very undulating, meandering along country lanes, past oast houses, orchards and the odd field of cows. Kilometres 5 – 7 were a seemingly never-ending steady incline, plateauing before another uphill, to then bring us out at a generous decline before one last climb to cross the finish line. It was not an easy course!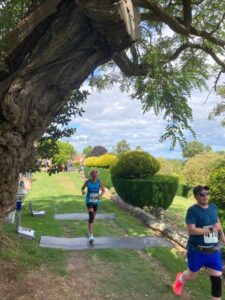 In spite of this, Thanet Roadrunners collectively ran a solid race. There were lots of blue vests out there which is always great to see – especially when they're coming across the finish line so quickly!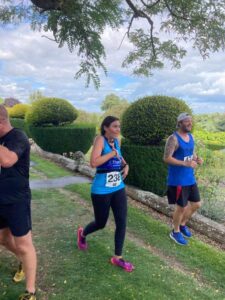 Lee Hardie was the first of the men from Thanet to cross the line, followed by Matt McCarthy who was closely tailed by Chris Brenchley.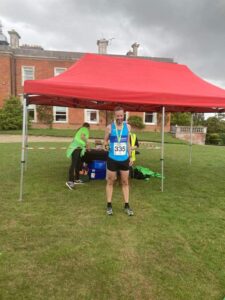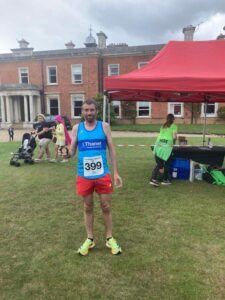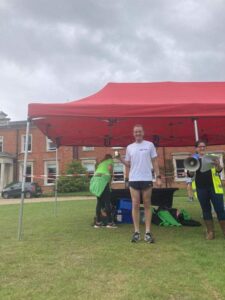 Brittany Crombie was the first of the Thanet ladies to finish, followed by Charlotte Barton and Claire Greenway of which there were only seconds between.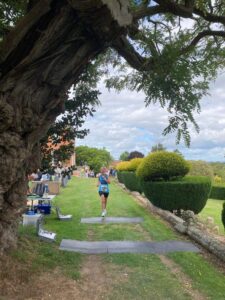 As a result, a glut of trophies were taken home today! For the men: Lee Hardie for 2nd man overall; Matt Finch for 1st V40; Matt McCarthy for 1st V45; and, Chris Brenchley for 1st V50. 
For the ladies: Nikki Boyes for 1st V55; Claire Greenway for 1st V35; and, Brittany Crombie for 1st Senior lady and 3rd lady overall.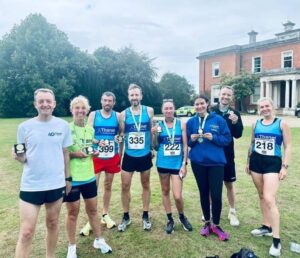 Huge congratulations to all who raced today and thanks to Chris for the photos!
Well done to everyone who raced and a big thanks to Brittany for the race report and to Charlotte for the additional photos.  Club champs points will be updated over the next few days.