Race report – Sackett 10k
This was the second Sackett 10k following the successful event last year.  Despite the dodgy weather forecasts during the week, runners were greeted on the day with light winds and warm temperatures with no sign of the thunder and lightning which was expected.  The course broadly runs from Baypoint to Chalk Hill and back with a "longer" route around Pegwell Country Park on both outward and return legs.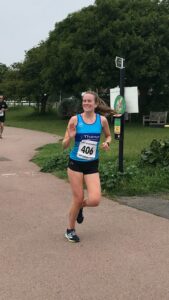 TRAC members turned out in force; both to support the event with marshalling and race HQ duties and also to take part in the race itself.  It is always great to see club-mates cheering you on on a "home" course.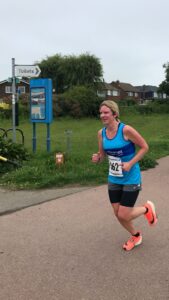 The link to the overall results is here .  There were some impressive performances on show.  Ben Burton took 1st place with a time of 35.12, ahead of Andy Stevens in 35.41.  The podium was completed by Jude Wood in 37.25.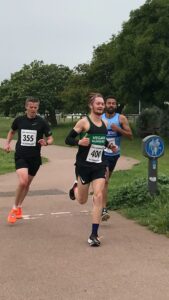 All the TRAC runners did fantastic but some particular performances I would like to highlight; Jordan Gilbert who was aiming to join the sub 40 club and actually finished in 37.56 and joined the "sub 38 club" instead ! Jo Kemp who continued her recent form with a 47.03 which was good enough for 1st FV40 and 2nd overall female – behind Abi Cardwell.  I would also like to offer a huge congratulations to Carol Burton for completing her first ever 10k race.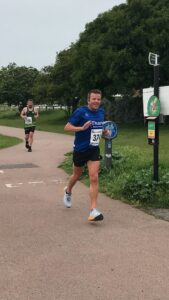 A big thank you to all club members who supported the event, especially Terry for being race director and MaryAnne who did such a great job to help with the marshalls.