The Island Run 10km – Sunday 8th May 2022
Another Club Championship which this time took us to Sheerness on the Isle of Sheppey. The weather was sunny, but with a brisk north easterly breeze that was the test on the way out. 14 Traccies took on the 10km out and back course predominately along the prom, with a short steep slope that took you for a short way along the road until you were then taken back to the prom. On the turn it was nice now to have the wind behind you.
In the distance you could see the finish but they added in a cruel loop, so you ran past the end and then finished running back into the wind. TRAC featured again in the results. Jack Bradley had another superb race and took first place in a time of 36:15. He also managed to stay upright this time! We were looking at taking 1,2 & 3 but Jay Bailey 37.20 was pipped to second place, Jay was closely followed by Jude Wood 37.25.
Overall lady winner was Amy Seager 41.29. Traccie ladies were all in the top 10, 1st  home was Jo Holl 45.08, a PB, 5th lady overall, closely followed by Asmaa Hatim 46:57, 7th lady overall followed by Nikki Boyes 47.31, a well-deserved PB, 9th lady overall.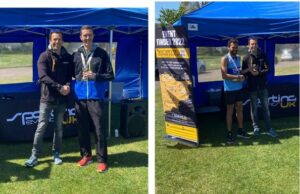 A 5km was also run alongside the 10km (not part of the club champs) we had 1 Traccie Matthew Finch taking part and he came 3rd overall in 19:21.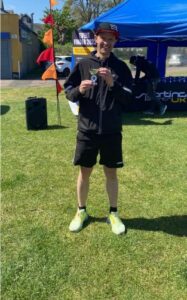 Another fun outing for the Traccies, making our presence known. Well done everyone!


TRAC 10k Results

Jack Bradley – 36:15 – 1st
Jay Bailey – 37:20 – 3rd
Jude Wood- 37:25 – 4th
Phil Stevens – 39:42 – 10th (pipped to V50 prize by 11 secs!)
Spencer Hoult – 43:52 – 21st
Steve Suttle – 44:25 – 26th
Steve Forshaw – 45:07 – 31st
Jo Holl – 45:08 – 5th lady
Asmaa Hatim – 46:54 – 7th lady
Nikki Boyes – 47:31 – 9th lady
Pete Heath – 49:07 – 62nd
Mark Hadden – 52:01 – 83rd
Bill Wright – 1:06:59 – 205th
Terry Brightwell – 1:15:40 – 235th  Also adjudicator



The next Club Championship is Sandwich 10km, Sunday 26th June 2022 10am.