Woodchurch 10 mile race report
The latest instalment of the club championship races took us to the picturesque village of Woodchurch for their 10 mile race.
A few TRACies did this race last year so knew what to expect in terms of the course.  Quite an undulating race along country lanes in a 2 x lap format.  There were 3 hills worth mentioning which you covered twice.   The weather was as good as it gets for an October race; cool temperatures and a light breeze.  There were plenty of TRACies milling around at the start which was good to see for an early start on a Sunday.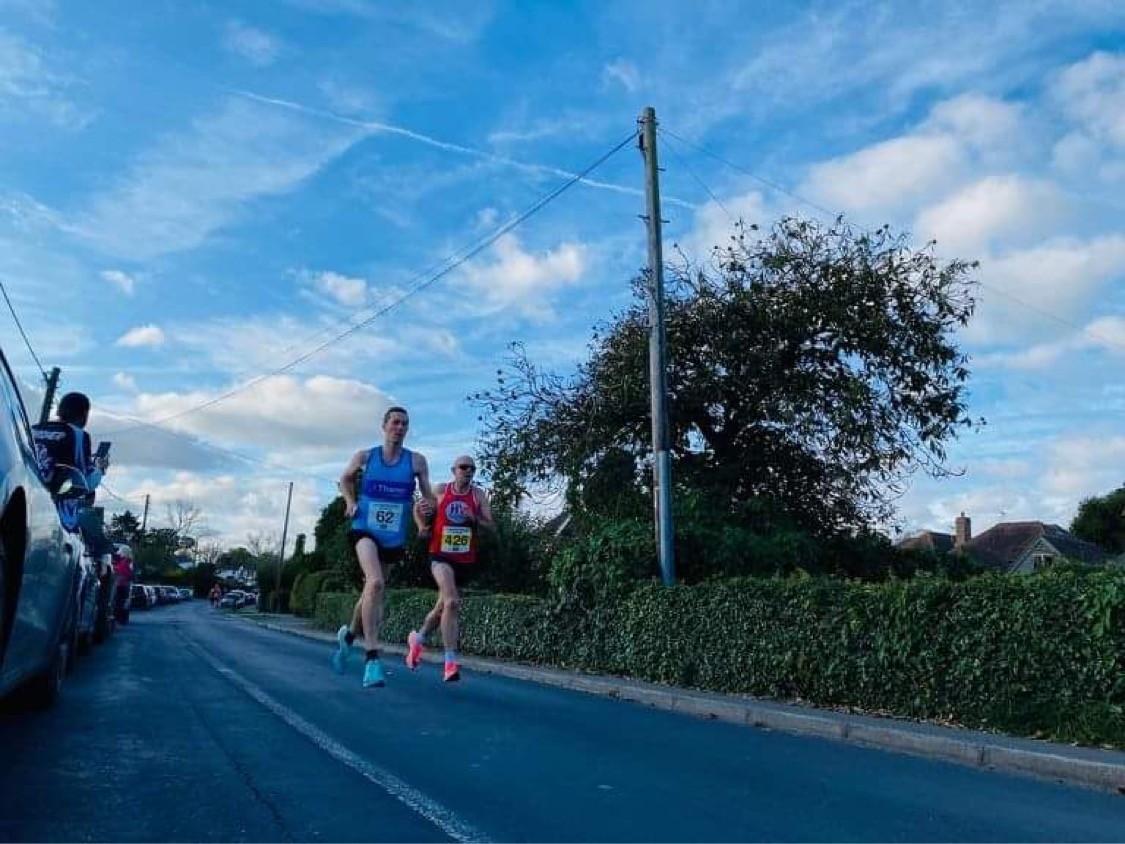 After a disappointing marathon in Manchester a fortnight ago I was looking forward to putting in a decent performance over a distance which is much more in my comfort zone.  The race started with a steep downhill followed by a long drag uphill past the village green.  I sat in 3rd place for the first hill but then decided to push the pace for the rest of the 1st lap.  I took the lead after the 2 mile mark and stayed there as we went back past the start for lap two.  The hills second time around were sapping but the marshals kept telling me I had a big lead so I just focused on my breathing and running form and hit the 9 mile mark with another sub 60 looking likely.  Most of the last mile is downhill with a short sharp sting in the tail uphill with about 500m to go.  Back past the pub, down the hill and came over the finish line in 1st place with a time of 58:38.  A bit slower than last year but the legs were much fresher last year after a lack of races throughout the summer !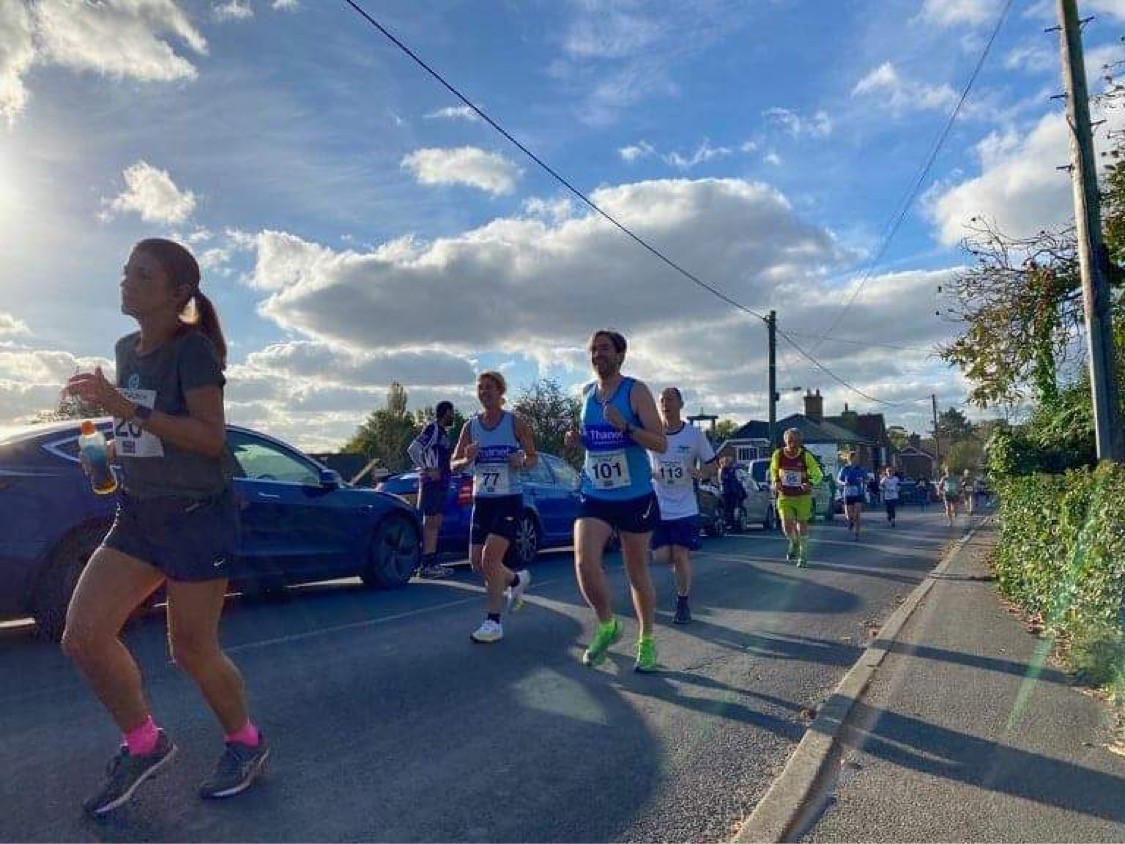 Jack Bradley also shared the podium in a time of 1:00:46 which was good enough to claim 3rd place.  Chris Brenchley came in 6th place in a time of 1:03:13, just ahead of Phil Stevens who claimed 7th place and a PB over the distance.  To have 4 TRAC runners in the top 7 was great to see and we also claimed a number of age category prizes.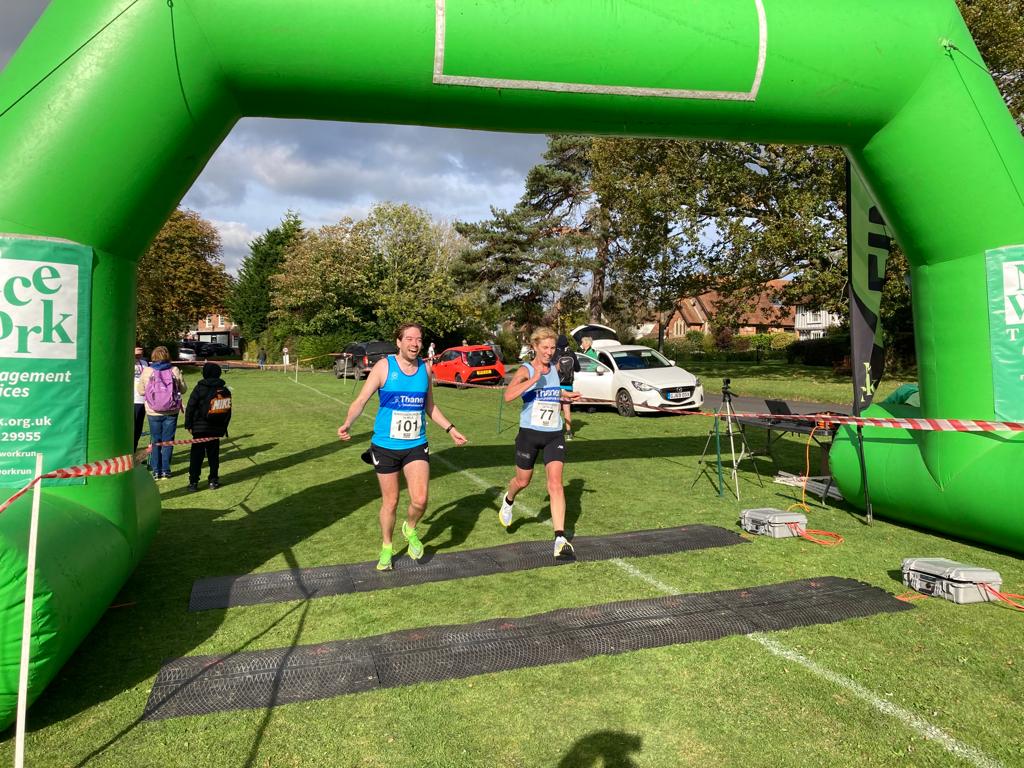 TRAC results:
1st Andy Stevens – 58:38
3rd Jack Bradley – 1:00:46
6th  Chris Brenchley – 1:03:13 (1st MV50) 
7th Phil Stevens – 1:06:06 (PB)
18th Steve Suttle – 1:14:54 (1st MV60)
23rd Simon Cowdrey – 1:16:55
40th Nicola Boyes – 1:23:05 (1st FV55)
41st Maxwell Hubbard – 1:23:06
51st Mark Hadden – 1:26:00
83rd Philip Cope – 1:37:44 (1st MV70)
Well done to all who ran the race.  Performances were especially impressive given many of our runners  had also completed marathons over the last few weeks which were still lingering in the legs !
Next club champs race is the 5k distance at Margate Park Run on Saturday 6th November.