Club Chairman's Update
It's been nearly 6 months now since Boris said we couldn't go out to play and had to sit on the naughty step. People's lives have been turned upside down and we're still nowhere near getting back to normality. Despite this enforced absence from organised races and social gatherings, your committee has been working tirelessly (well, for 2 hours a month anyway) to offer you all some small crumbs of running comfort.
Men's Captain Chris has excelled in finding challenges for us to do, including a Handicap Virtual 10k Race, which threw up some interesting results, and a "Round Thanet" beat the boundary relay which was run over 10 x 5k legs on a warm Saturday morning, featuring around 50 club members.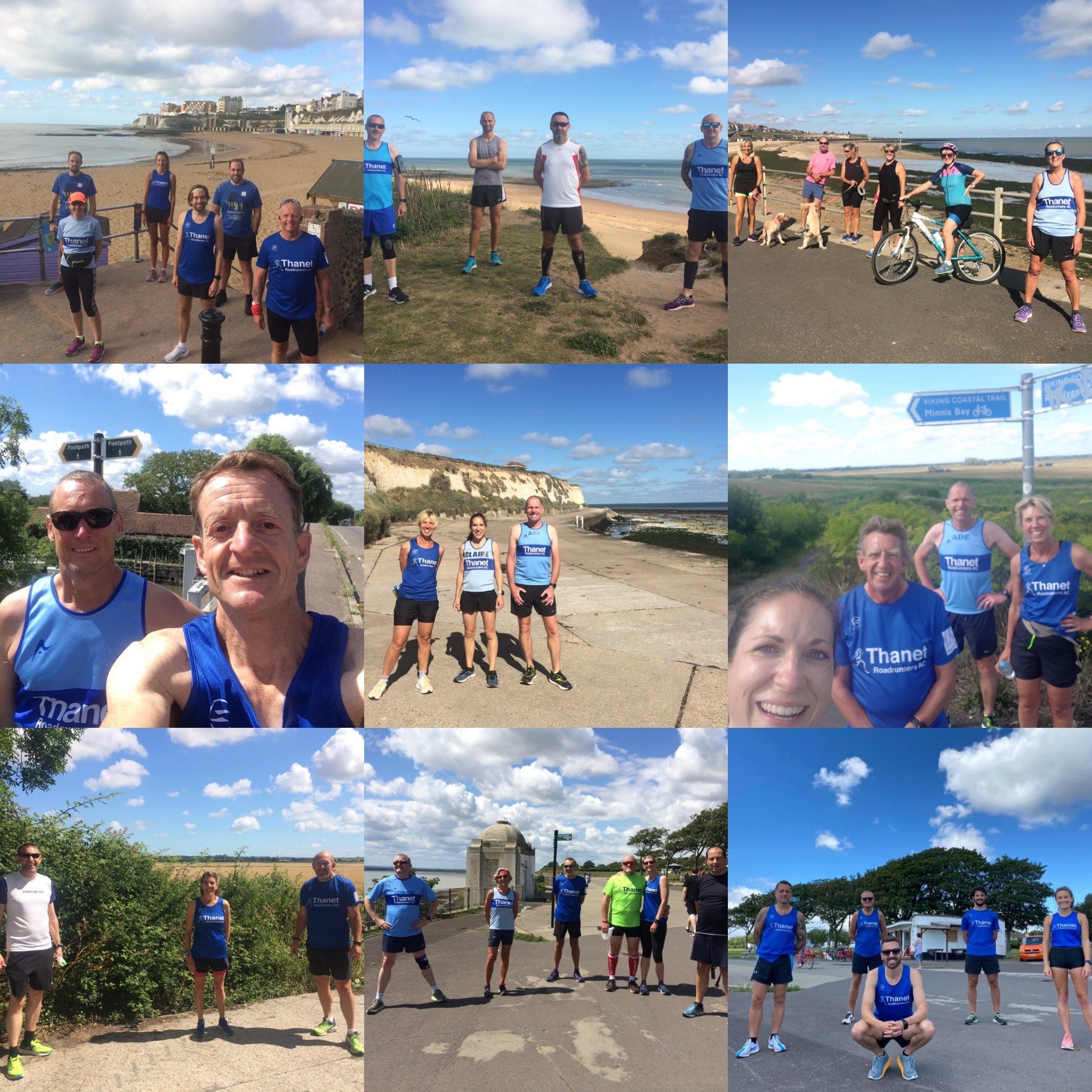 A lot of members took part in the Miles for MIND virtual challenge in May, and a good amount of money was raised to help this charity, which like most charities, is suffering from vastly reduced income due to the cancelling of races.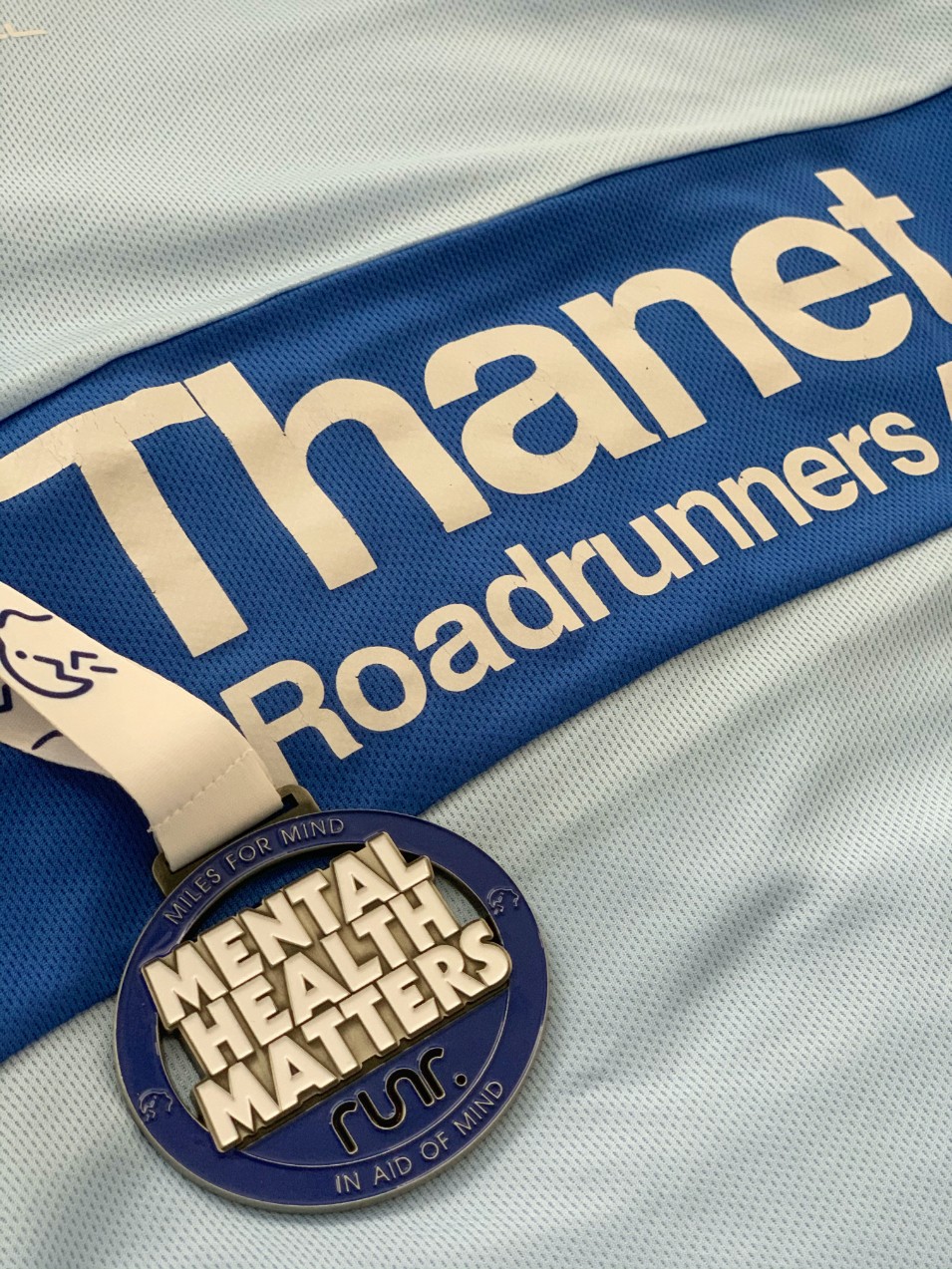 Senior Training
Going forward we must be mindful of following the regulations set by Sport England, English Athletics and Boris' recent updates from Monday the 14th September and so we have been able to resume limited club runs again recently, using the Run Together App, restricting groups to 5 plus a group leader. There have been a few glitches but by and large the system is working well, and we are seeing encouraging numbers back at our regular runs. It's great to see people out and about again after months of Solo running.
Runners; Please check and ensure that you are booked in to the correct run and take care to cancel any runs you cannot make even a short notice. This allows any gaps for your TRAC friends to join in. Don't hesitate to contact your run leaders for assistance. Look out for your groups at the start of the runs. The leaders will be adopting start areas within eyeshot but keeping their groups distanced.
Junior Training
Understandably things have been quiet on the Junior front with the closure of schools but new training facilities have recently been trialled and so things should get going again now.
Run Leaders
We have seen an upsurge in interest from members wanting to become run leaders and and we have a number booked into the upcoming run leader courses. Once completed, we will of course publish the results and welcome our new leaders on the web site.
Races
There have been a limited number of races starting up towards the back end of the summer, with TRACies taking part in a number of them, including a Canterbury 10k, and more recently the Folkestone 10k.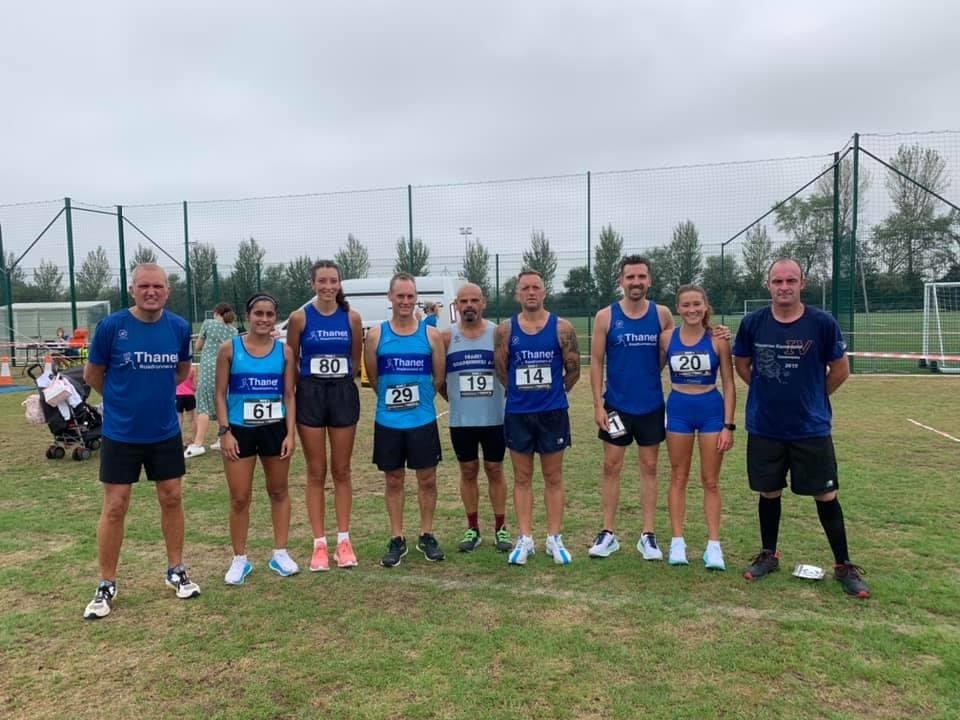 Special mention must be made here of Pam Philpot, who recently completed a 10 in 10 Ultras…..For those of us who need a month in bed after one marathon, the thought of completing 10 "more than marathons" in 10 days is incredibly daunting – Pam is a heroine of the highest order, a world pandemic is no barrier to her running!! Please see the web news to keep up with all things TRAC.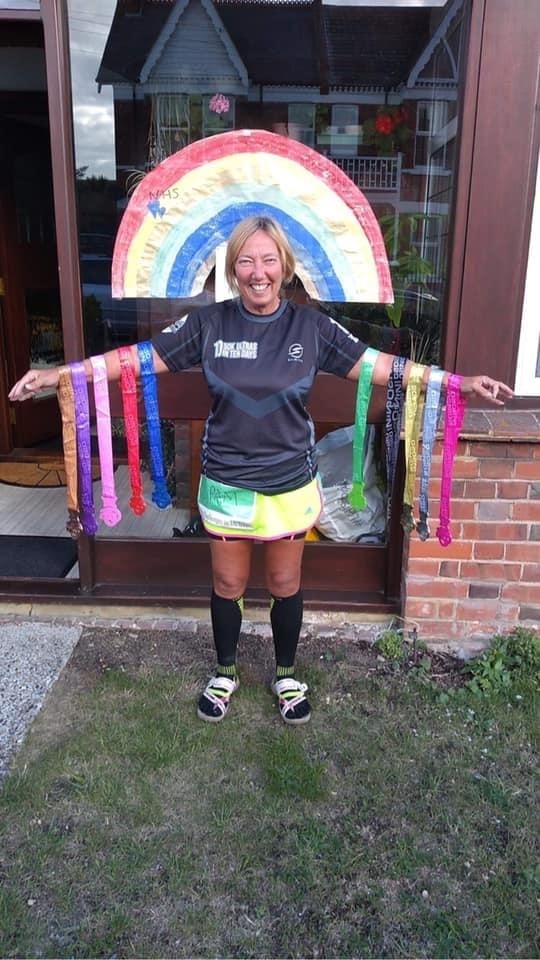 Looking to the Future
We're hoping that restrictions on numbers will be further eased, although, as I'm typing this infection rates are rising and listening to Boris we may face a grim Autumn. We'll have to wait and see on that. However, we have decided, given the uncertainty surrounding future gatherings, to cancel the Alan Green 10 Mile Race due to take place in December, and also the Ricki Savage 20 Miler. We are putting plans in place now to come back with a bang in 2021 with the Sackett 10k and the perennial favourite The Harbour Wallbanger, in May and June respectively. More details will follow on the web site.
Socials
The Summer BBQ season was a casualty of the summer. The Halloween run is in the balance at the moment, as our regular haunt (apologies for that pun) is or has changed hands and Julia is looking at possible alternatives. Again, given the current upswing in infection rates, it may well be taken out of our hands.
The Christmas Party is looking more hopeful, as we have secured a date at The Pegwell Bay Hotel for a provisional party on December 11th. This is of course subject to developments in COVID regulations, but our hosts, Thorley Taverns, are confident that things will be allowed to take place.
Membership Fees
We made a decision to abandon membership fees for the year. Paid membership will re-commence on April 1st 2021.
The website is still being updated on a regular basis, and the committee hopes that the new high spec format is helping you all to keep abreast of developments across the range of our activities.
That's about it from me, if any of you are still awake, well done, keep safe and keep running!
Pete Heath – Chairman