Club Championships update – August
The first two Club Champs events of 2021 have taken place which have been added to the points scored from previous races.  
The latest standings are below.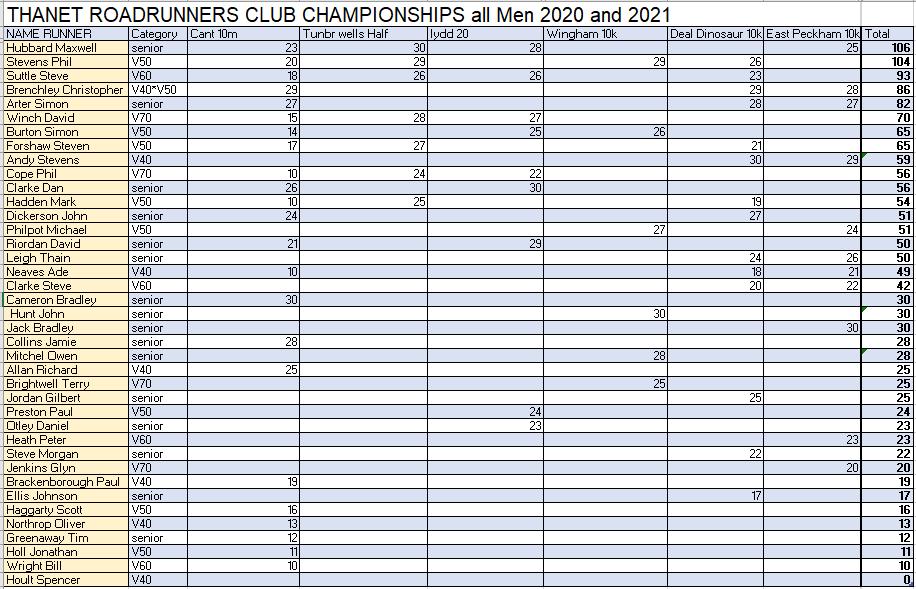 Next up is the Canterbury Half Marathon on Monday 30th August followed by the Wingham 10k on Sunday 12th September.  Get your entries in and start logging those club champs points !