Coastbuster 10k and 10 mile race success
Thanet Roadrunners may be 'the original' Thanet running club, but it was great to support Ramsgate based Coastal Striders today. 
Coastbuster 10k was chosen as a Thanet Roadrunners Club Championship race in order to support another grass roots running club.  Unfortunately, this clashed with Oxleas inter-club cross country and 13 of our strongest runners were in Greenwich competing as a team for the club.  This didn't put us off!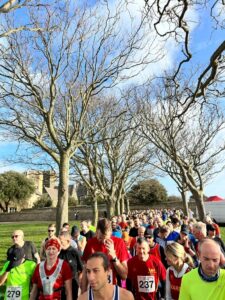 The weather was very mild, but a fair headwind and a few local hills made this a challenging race, more so for the 10 miler as the route took runners out to Louisa Bay and back where as the 10k turned at the Granville.
We had great support from the marshals, who were loud and encouraging along the whole course and the route was well signposted.  You could be mistaken for thinking some of the marshals hadn't been home from the night before! They were loud!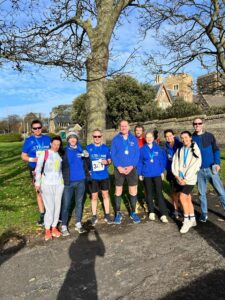 Thanet Roadrunners secured the top five places with James Figgins finishing in 7th but 6th male home.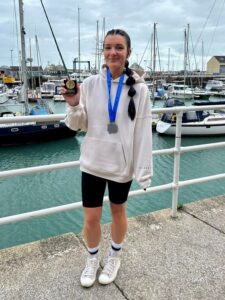 Georgia Hughes finished 20th place in the 10m second lady home.
Congratulations also to Lucy Hallet completing her first 10 mile race and her first for TRAC.
As usual it was a great team atmosphere with lots of club support.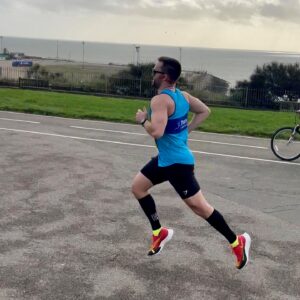 Dan Grech in 'flying mode'.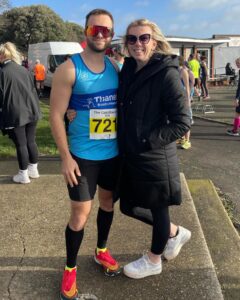 Results
10k male finishers
1st Alex Dugard  senior 36:35
2nd Matt McCarthy vet 45 39:03
3rd Matt Finch vet 40 39:08
4th Daniel Grech senior 42:41
5th Chris Pascoe vet 40  42:47
7th James Figgins vet 40 43:15
40th Pascal Phillipe vet 55 57:59
65th Ugendran Padiachy vet 60 103:43
10k female finishers
19th 4th Female Charlotte Barton senior 51:18
110th Julie Neaves vet 50 01:12:51
11th Kirsty McMahon vet 45 01:12:51
136th Gaynor Shelvey vet 70 1:43:23
10 mile male finishers
61st Adrian Neaves vet 50 1:27:56
68th Royston Robertson vet 55 1:28:33
100th Michael Green vet 35 1:37:02
10 mile female finishers
20th Georgia Hughes senior 1:17:59
73rd Lucy Hallet  senior 1:29:06
Simon Clayton was tail runner and Terry Brightwell England Athletics Race Adjudicator. 
Gaynor Shelvey deserves recognition for her many years as a run leader and now in her 70s still actively representing Thanet Roadrunners.  You epitomise the spirit within the club Gaynor.
Not just runners, but friends too.  You simply can't beat being part of a winning team!