The Ricki Savage 20 Mile Road Race – Race Report
Despite increasing uncertainty around the World and the recent marathon cancellations, the Ricki Savage 20 Mile Race still attracted runners from all over Kent who were keen to take on this challenging event. Thanet Roadrunners AC followed guidance from Public Health England and the Government and it was agreed that the race would go ahead as planned. It was great to see so many people who were determined to keep on running as well as support an event that is dedicate to one of our runners, Ricki Savage, who is tragically no longer with us.
A total of 151 runners lined up on Sunday to take advantage of what may be one of the last chances to race over the next few weeks. Although all of the runners on the day arrived on the day ready to give it their all, so did the wind! As the course consisted of two 10 mile breath-taking coastal laps, it meant that for the majority of the race the runners were left exposed to the elements. The race is challenging enough with nearly 400 meters of elevation throughout, but with the added wind factor, it was made even tougher.
The race was won by John Witton in a time of 2:06:27 and the first place female finisher was Jill Cliff in a time of 2:29:09.
It was also an incredible day of results for our Thanet Roadrunners. Chris Brenchley showed his experience and strength to run an excellent race and finish second overall in a time of 2:11:50. Matt Collyer left absolutely everything out on the course with his "suicide pace" and finished in third overall in a time of 2:15:50. Andrew Richardson was our third Thanet Roadrunner to finish in a great time of 2:33:38 which meant that Chris, Matt and Andrew also claimed the men's team prize.
Not to be outdone, our female runners also had a great day. Asmaa Hatim ran a strong race and was the third placed female finisher in a time of 2:38:25. She was closely followed by Abigale Cardwell in a time of 2:38:54 and Jasmine Lasslett in a time of 2:44:29 which ensured that our ladies also claimed the team prize.
The real winners and heroes on the day was our fantastic and dedicated volunteers and marshals. Without them, we would not have been able to put on this event. However, challenging the conditions were for the competitors, spare a though for a marshals who were out for around five hours providing guidance, support top ensure all of our runners remained safe, hydrated and encouraged. We would like to say a huge thank you to all of our marshals on the course, volunteers at HQ, The Princes of Wales Royal Regiment for manning the baggage drop and providing water on the course, our lead cyclists (Mark Foster and Andy Langsmead), our tail runner (Rob McGregor), Pete and Jean from JP Photographic for ensuring that everyone runner had their photo taken and our club President Derick Sackett and his team for providing medical cover around the course. We would like to say thank you to The Bay Running Shop for providing spot prizes and also to Katy for hosting our HQ at the Boating Pool.
Finally we want to say a special thank you to our race Director, Adrian Smith, who put in countless hours of hard work in the lead up to the event and on the day to ensure that it was a success. A huge thank you to everyone that ran and who helped us to remember Ricki.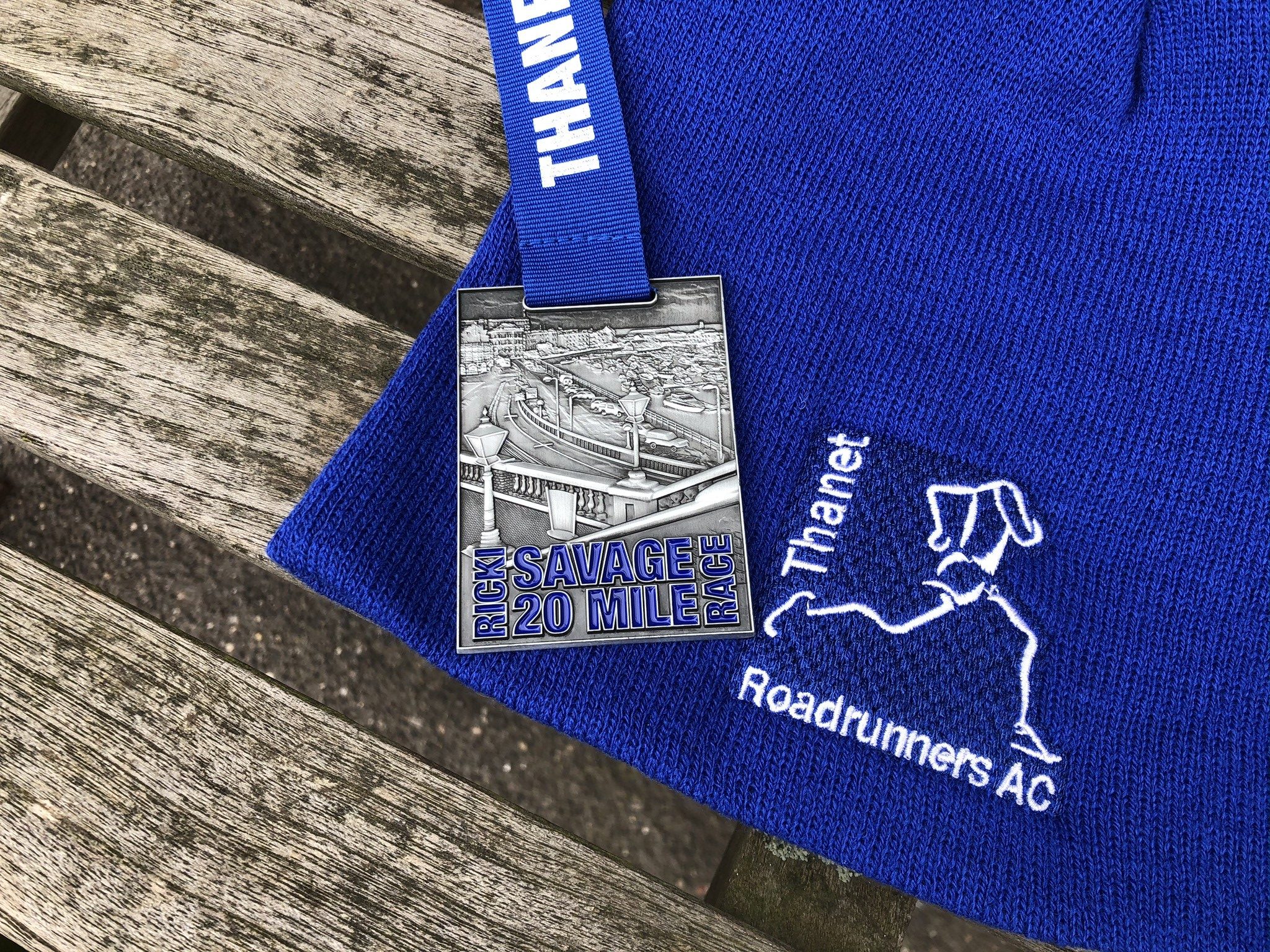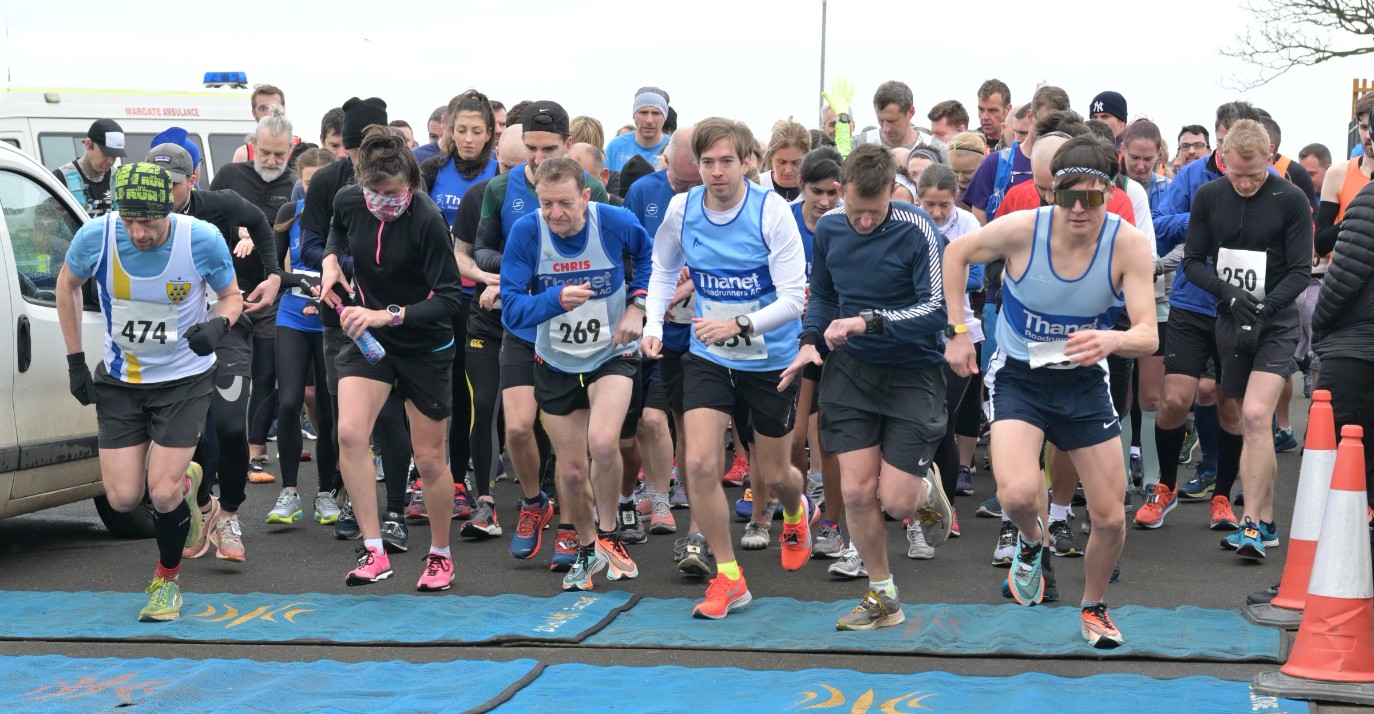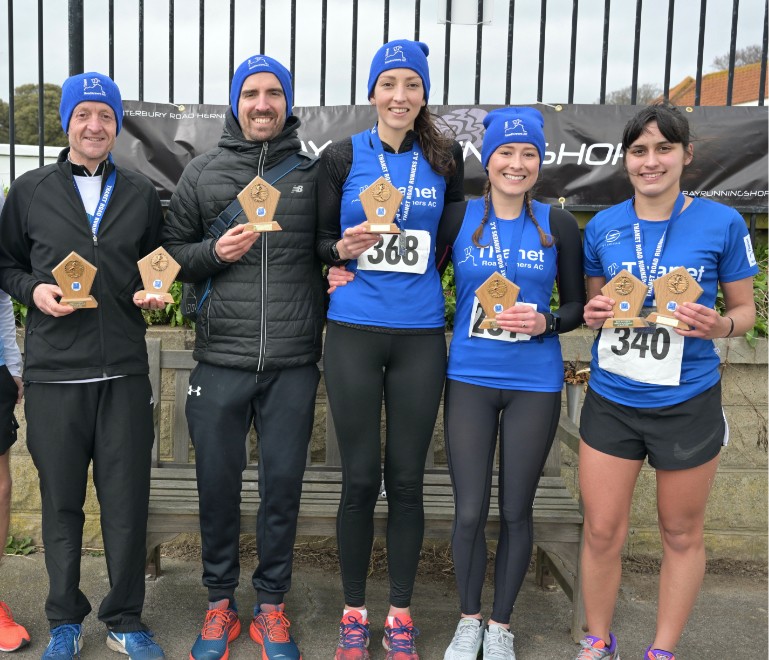 Well done to all of our Thanet Roadrunners that ran. Their results were:
2nd Christopher Brenchley – 2:11:50
3rd Matthew Collyer – 2:15:50
16th Andrew Richardson – 2:33:38
19th Maxwell Hubbard – 2:35:29
20th Asmaa Hatim – 2:38:25
21st Abigail Cardwell – 2:38:54
25th Jasmine Lasslett – 2:44:29
51st Jo Holl – 3:00:25
53rd Nicola Boyes – 3:02:02
75th Simon Burton – 3:17:06