The Vitality Big Half – Race Report
A half marathon with over 16,000 runners, an elite field of athletes which also includes the Marathon World Record holder, racing past iconic landmarks through the nation's capital with a festival finish- It's easy to see why they call this The Big Half!
Despite a nippy start, the weather conditions were fairly  generous. The route is essentially the middle section of the London marathon, in reverse. Beginning at Tower Bridge, runners head east and straight down into the Rotherhithe tunnel before looping back around towards Canary Wharf. A few twists and turns amongst the towering buildings and you are sent back towards Tower Bridge. Crossing Tower Bridge at just over half way is always a fantastic experience and serves to give all the runners boost as the enter into the final few miles south towards Greenwich. From here, it is flat and fast and you race towards the an incredible atmosphere at finish line, surrounded by thousands of spectators at the Cutty Sark.
With the streets of London lined with supporters, live music, and plenty of support around the course, it also made this race ideal for anyone looking to take on their first half marathon. Both Tim Greenaway and Julie Neaves were  two such TRACies taking on the distance for the first time. They were joined by their respective partners, Claire and Ade, who did a great job at encouraging them around the course. A massive congratulations to both Tim and Julie on completing your first half marathon, an incredible achievement that would not be possible without putting in hard work and plenty of determination. We will pencil you both in for a full marathon next year 😉
Although Kenenisa Bekele of Ethiopia won the race, setting a new course record of 60:22, and Great Britain's own Lily Partridge was the first woman home in a time of 70:50 grabbed the headlines, we also had plenty of our Thanet Roadrunners pushing their own boundaries and setting new personal best times at the half marathon distance. David Riordan was our first TRACie to finish taking a huge 9 minutes off his previous best time to finish in 1:27:29. Max Hubbard also had a great race and took 4 minutes off his previous best time to come in under 90 minutes in a time of 1:29:42. Simon Cowdry finished strong to set a new person best time in 1:36:22. Daniel Otley also managed to set a new personal best time of 1:58:53 ducking under the two hour mark. Further notable performances came from Asmaa Hatim who ran a consistent race as part of her marathon training finishing in a time of 1:36:15 and Claire Greenaway who ran her first half marathon since becoming a mum.
A huge well done to all ten of our TRACies that took on the Vitality Big Half there times were:
David Riordan – 1:27:29
Max Hubbard  – 1:29:42
Asmaa Hatim – 1:36:15
Simon Cowdrey – 1:36:22
Claire Greenaway – 1:54:09
Daniel Otley – 1:58:53
Tim Greenaway – 2:10:07
Julie Neaves – 2:35:09
Ade Neaves – 2:35:09
Heather Keen – 3:02:56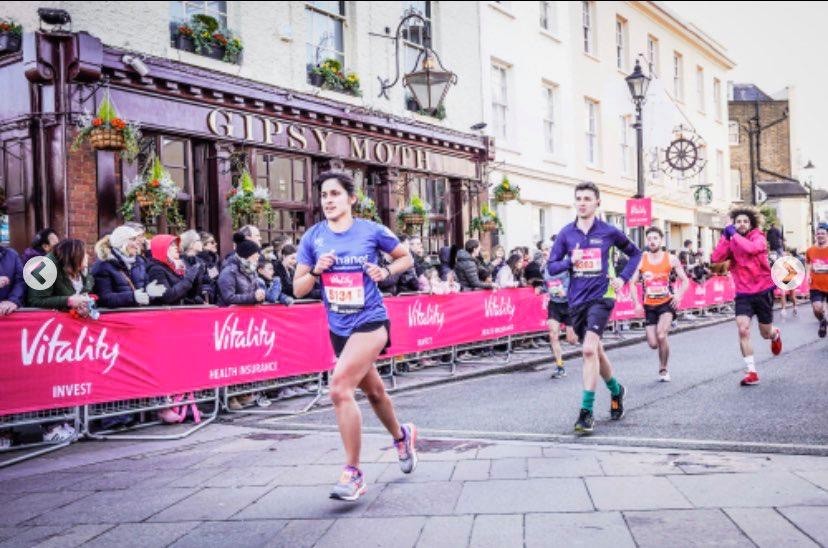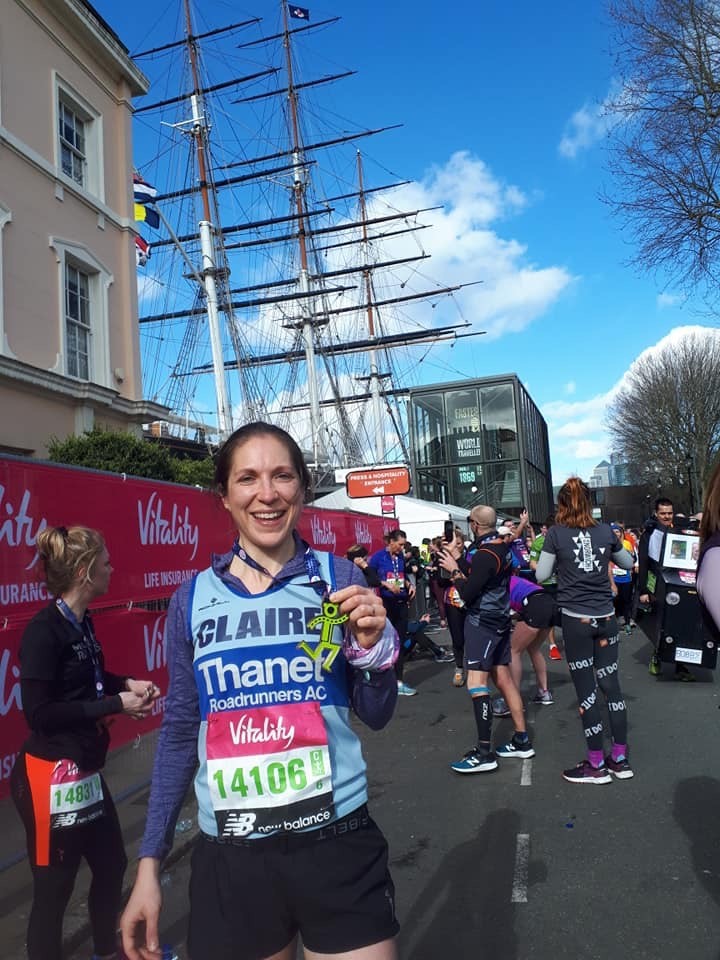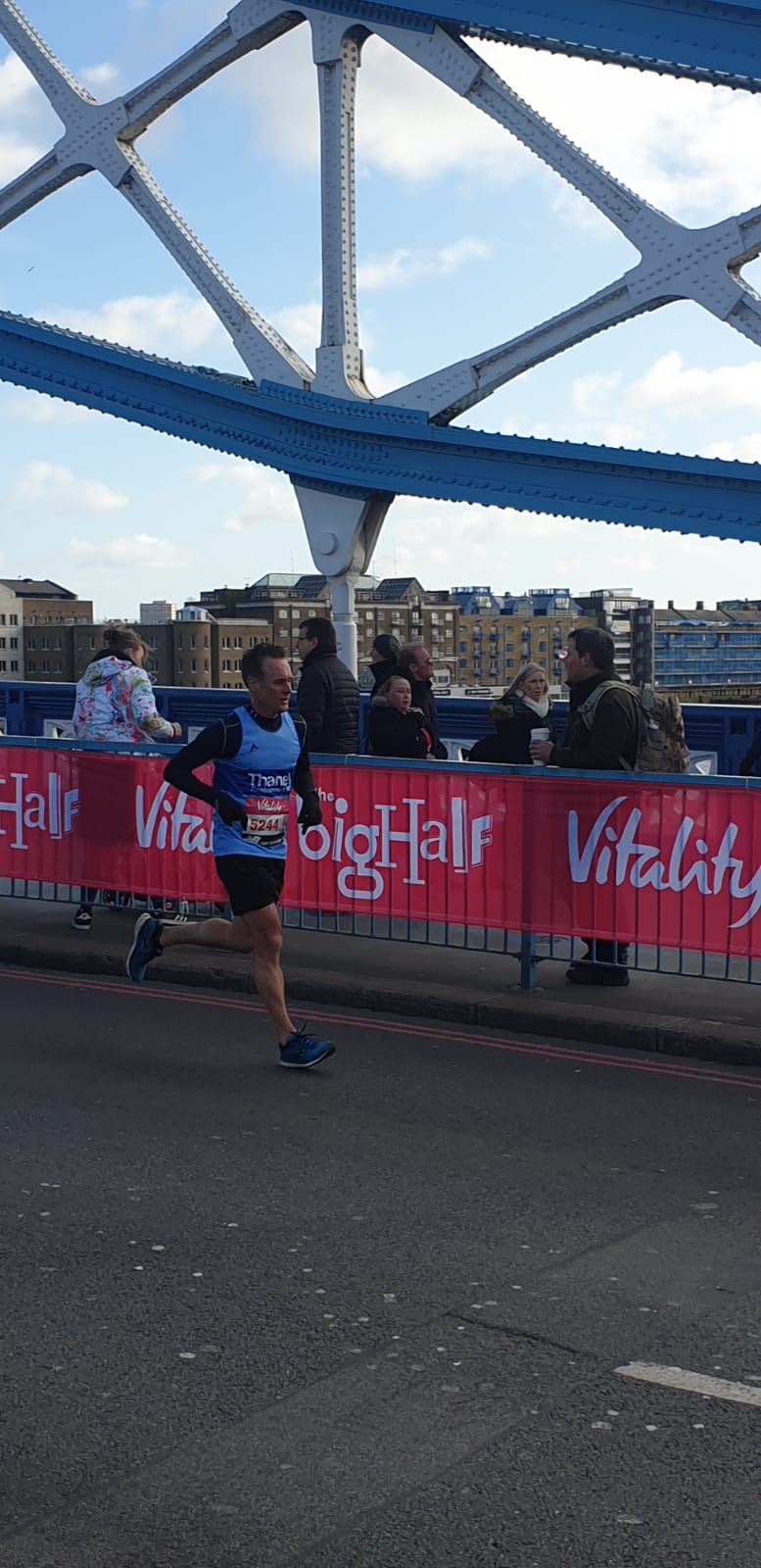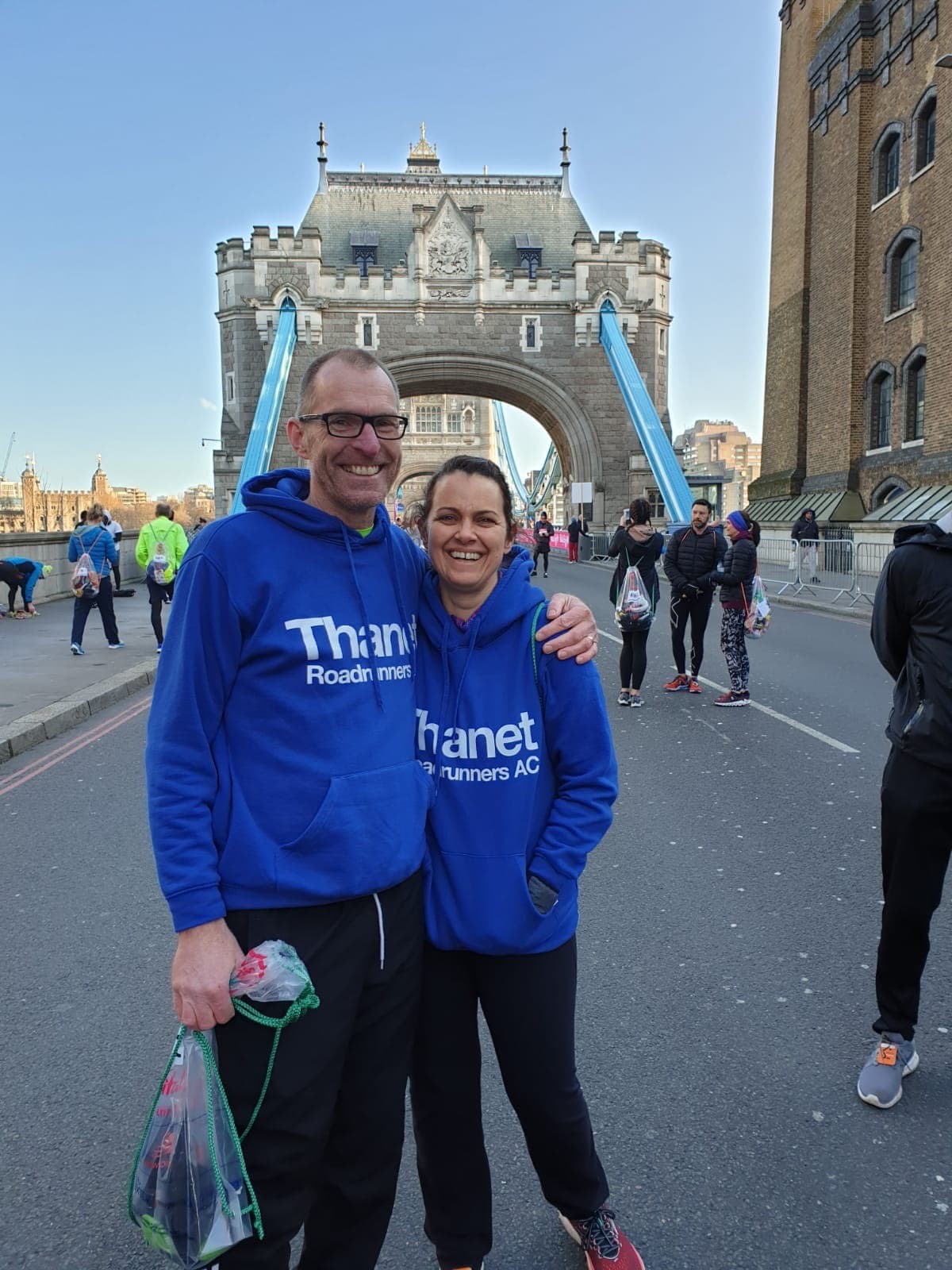 Max