Amsterdam Half and Marathon Race Report
Known to be a great course for a PB, the Amsterdam half and full marathon is flat, fast and finishes in the Olympic Stadium.
With a car full of TRAC runners we made our way early Saturday to Amsterdam, straight to the expo for our race numbers. Hosted at the Olympic Stadium we found plenty of merch, bling and freebies.
Our carb loading dinner took us to the Pasta Factory, I would definitely recommend the food, the portions were excellent. On the return walk home we found ourselves down some 'interesting' side streets, some lingering there longer than others, but for most an early night even with a 13:30 race start.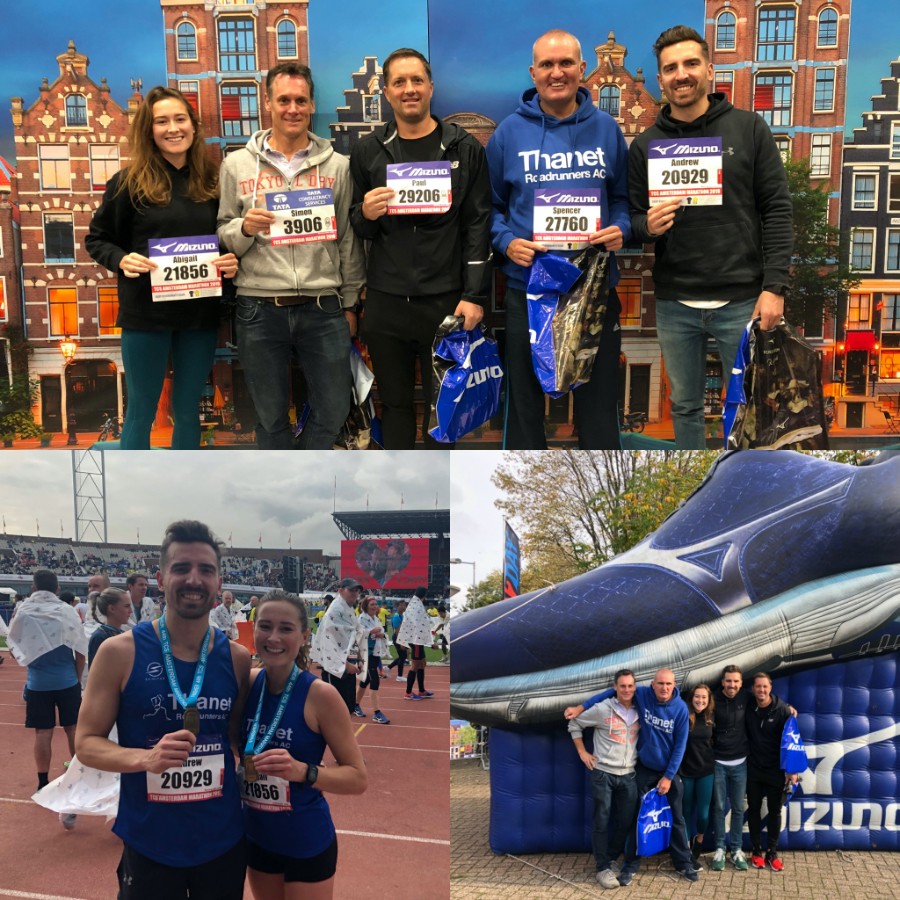 Simon had almost wrapped up his amazing marathon PB before the rest of us got to the event from central Amsterdam, an easy tram ride away.
Starting at 13:30 in the afternoon was a tad unusual but also gave us plenty of time to prepare for the many miles ahead… but of course, we were late to the start. With our pen nearly empty we ran straight through and were on our way. Roads lined with plenty of support and bands helped me push on with my target pace, but struggled at mile 8. Maybe a sub 1:30 was a little hopeful, but I'm happy with the new PB, especially knowing I just beat my running rivals PB by seconds, #sorrybutnotsorry.
In summary, the location is not to everyones taste but the race is a great, well organised, perfect for a quick race weekend get away. Bit of advice when driving in Amsterdam, use an updated sat nav or you'll end up head on with a tram. Oops.
Marathon
Simon – 3:23:48 PB
Half Marathon
Andrew – 1:33:05 PB
Abigail – 1:39:50
Paul – 1:50:10
Spencer – 1:53:12
Andrew 💪