Maidstone Half Race Report and Results
A medal with a mountain goat chosen for a race in the heart of Kent might suggest that in order to run you would need to be a very proficient mammal!
Oh Well, 7 of us Traccies took on the last grand prix race hoping to at least prevent our rival teams from scoring well. Most of us were aiming to complete our individual club champs 6th race or in my case, eyes on the overall and V40 men's grand prix.
The start at the Cornwallis academy provided a great race start and a short warm up and group photo eased the nerves. Soon we were off 4 miles downhill with some worryingly steep sections encountered with the mile 11 and 12 markers facing back to the start, that will be for later.
Meanwhile, I let the leading three and following two runners go off, with that thinking of maybe I'd reel them in on the hills! Mile 7 it started 300ft of it, I eased by the two runners but had no sight of the leading three, the hill could be the one only for the goat's. Gravity was winning and I seem to hit the road roughly where I left it. I'm sure virtually all but a few would walk this long section. I could almost hear my trac friends behind thinking "who's idea was this?" nice villages and houses tho.
Back on pace for mile 9 with some steep downhills, a helpful marshal shouted I was 2 mins behind the leader and the gap to 3rd place was 1 min. I had a glimpse of John Witton ahead as we encountered the hills 320ft this time, with the mile markers we had seen on the way out. He knew I was there due to the shouts of the fair local crowds forming at the roadsides. I had a last push hoping the sprint into the school had enough race track but the finish line appeared and another 4th place. I was however pleased with my performance.
The race was one by Daniel Watt a Tunbridge wells runner in 123:20. Next traccie was David Riordan he completed the race in 34th and could score us well if its needed in the league. Jo Holl was the first of our three ladies shortly followed by the chairman Peter Heath. To complete a half of this type in under 2 hours is a massive achievement with over 1000ft of height gained throughout 13.1miles.
Jon Holl adjudicating and running this event checked all runners ran all sections of the course.
Elizabeth Carr and Pauline Pettit were pleased to complete a 6th 2019 club champs race.
Thanks to David Carr for Photography.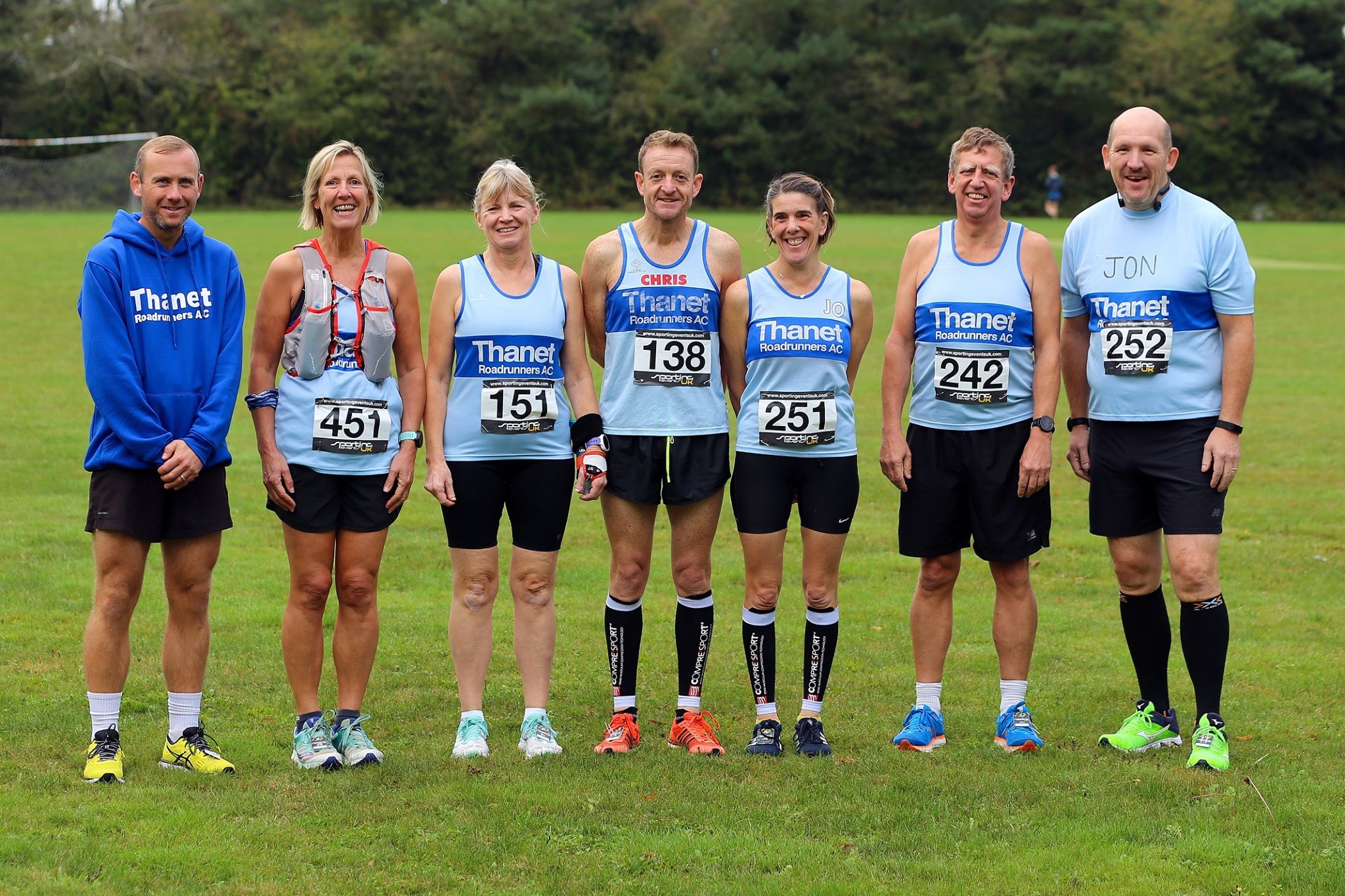 Club Results
Christopher Brenchley 1:25:25
David Riordan 1:36:58
Jo Holl 1:55:01
Peter Heath 1:58:34
Elizabeth Carr 2:08:06
Jon Holl 2:12:43 adjudicator
Pauline Pettit 2:23:55
Club champs will be updated very soon.
Report by Christopher Brenchley Men's captain.