My First Ultra – Weald Challenge 50k
As soon as I finished my first marathon last year I had the urge to want to go further and push myself to my limits. With some awesome Ultra runners in our club doing badass stuff I was inspired to sign up to my first Ultra.
Rolling up to the start line of the Weald Challenge 50k ultra on a day predicted to be the hottest day of the year I was so incredibly excited to go on a little journey through the countryside. I think it hit me how long I would be out there when the Marshalls were wishing everyone a nice day when we started off! The aim of the race was to get the job done and I planned to take the hills easy and keep on top of my fuelling.
Following the Vanguard and Weald Way the race was everything I hoped for. It was incredibly picturesque, running through shady woodlands and large open fields and stepping over countless stiles. I really didn't know how the I'd feel heading into the later stages of the race the longest training run I had done was 19 miles. I took a nice tumble into some stinging nettles at 10 miles and another at 27, the later definitely felt harder to get up from! After the marathon distance ticked over I felt I had some more in the tank and I pushed pushed with everything I had to get to the end.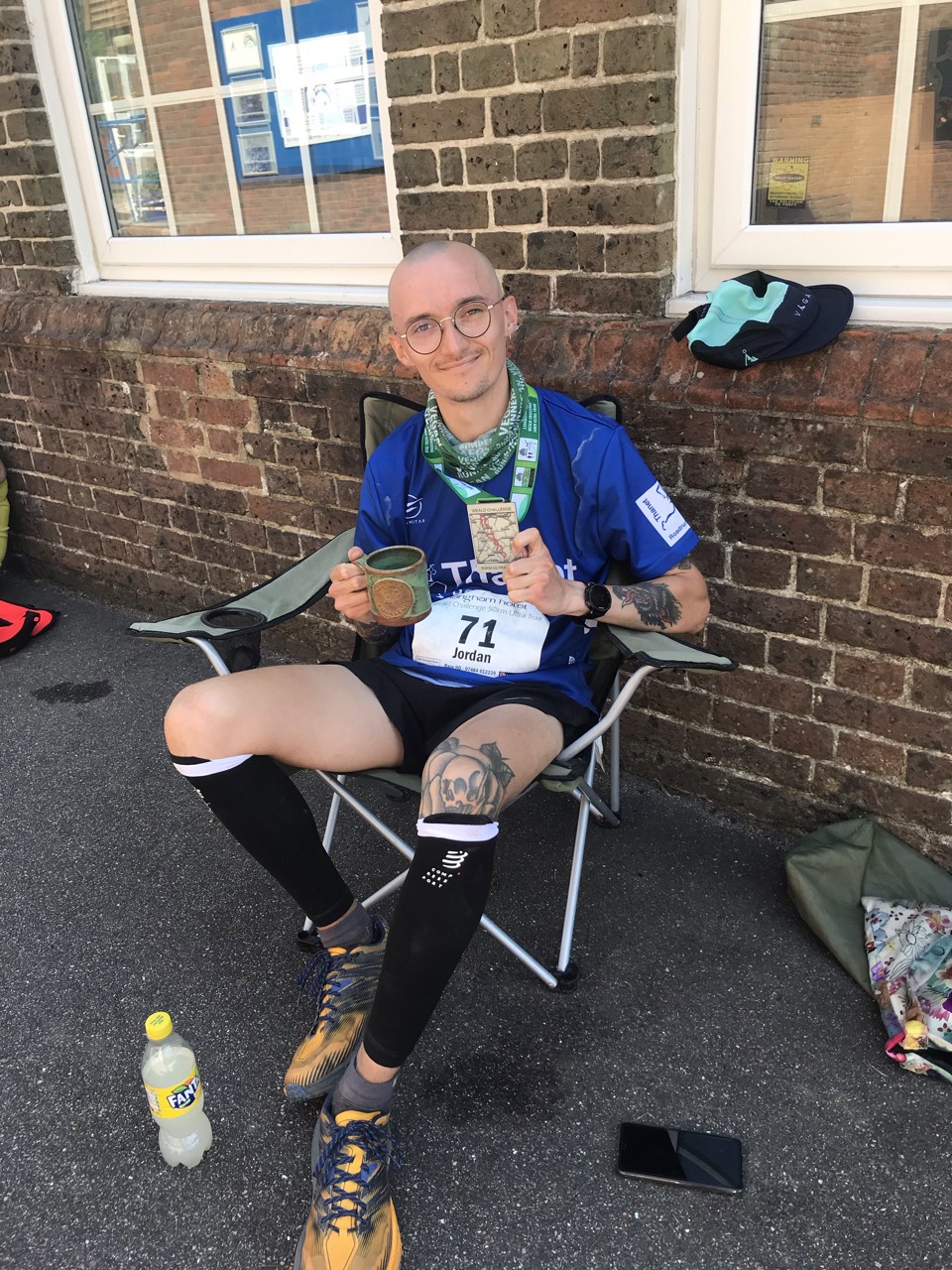 The race was just over 50k 32.58 miles and I finished 50th with a time of 06:05:41.. A time I'm proud of and will be aiming to beat going forward. I'll always look back on this race with the fondest of memories because on what was the hottest day of the year so far, in the town of Chiddingly, I officially became an Ultra runner!
Jordan James