The 4 Castles Challenge – Race Report
It was a very successful day for our Thanet Roadrunners at the 4 Castles Challenge.
This was a brand-new half marathon race that manages to incorporate four iconic castles along the East Kent coastline. It was a 09:30 start for our TRACies and they were greeted with strong winds and cold rain which would be a challenge in Itself to run in let alone the course.
Due to the COVID-19 protocols runners were released in waves and starting at Deal Pier. The runners were treated to a flat and fast first four / five miles before things started to get interesting. First up was a visit to Sandown Castle on the edge of the town of Deal, then on past Deal Castle and onto and through the grounds of Walmer Castle. The rest of the route was literally onwards and upwards to Dover!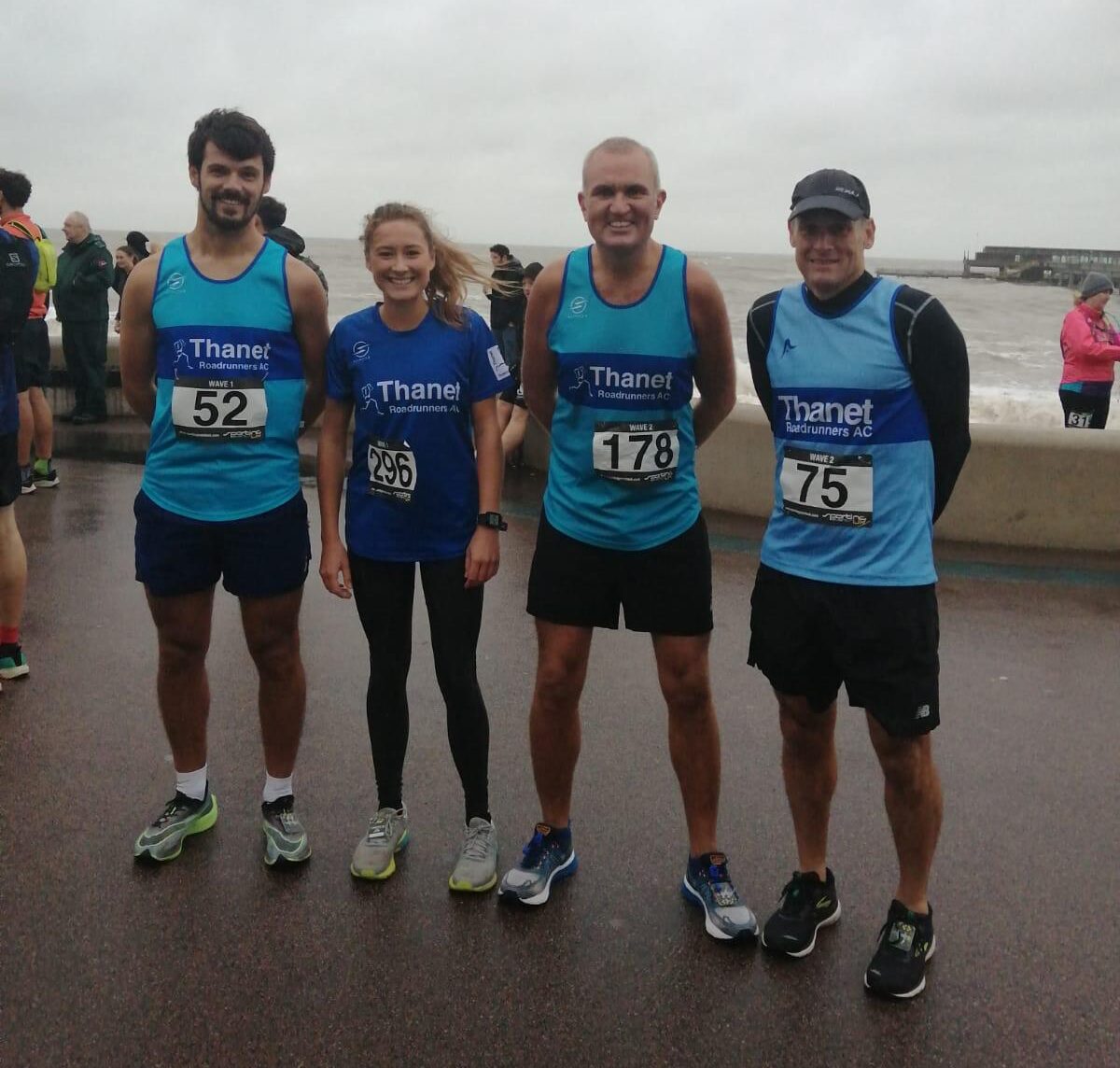 Stunning country views dominated the route all the way. Mile ten was the hardest which took runners across a muddy field that was also exposed to the elements and strong winds. With just a few miles remaining It was down the hill towards the iconic Dover Castle which sat above a cloud of mist in the distance. The final challenge left is to conquer the steps leading up to the castle and then you had to muster everything you have left to drive for that finish line in the castle grounds. A tough race but all completely worth it.
Head and shoulders above the rest was our own Matthew Collyer. Mathew finished in 1st Place and was over 5 minutes clear of 2nd place which is fantastic running. He finished in a time of 1:25:04.
Not to be outdone, Abigail Cardwell was the first female in finish in a time of 1:38:31 and four minutes clear of 2nd place. Another strong performance.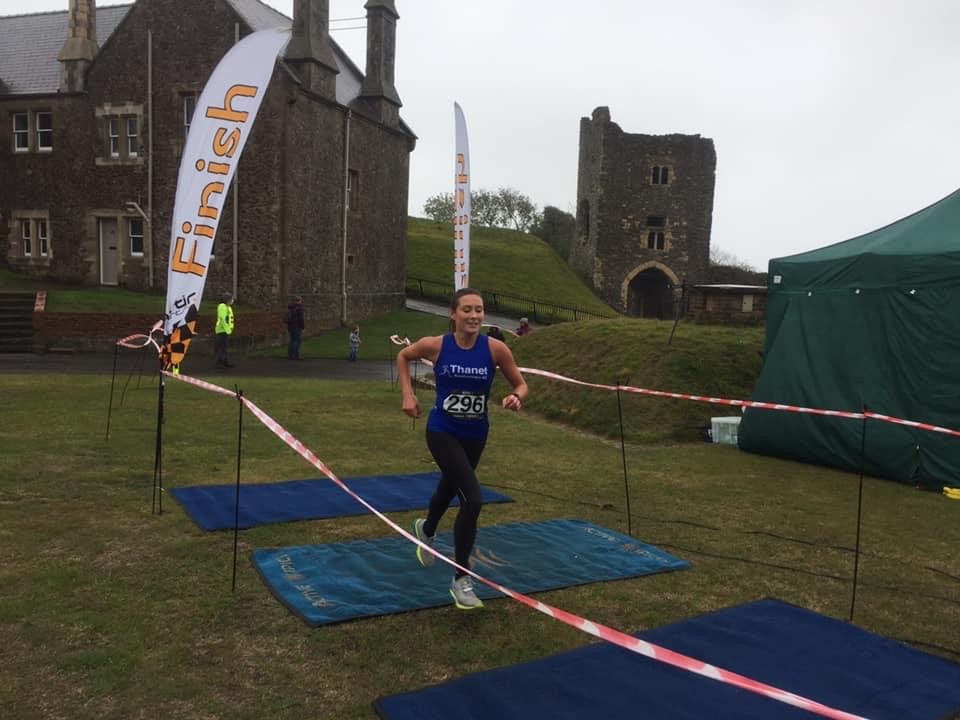 Craig Lfakir also had a great race and managed to claim a podium finish by placing 3rd overall in a time of 1:34:36.
Our Thanet Roadrunners results were:
1st Matthew Collyer – 1:25:04
3rd Craig Lfakir – 1:34:36
6th Jacob Burton – 1:38:22
8th Abigail Cardwell – 1:38:31
13th Simon Cowdery – 1:44:27
36th Spencer Hoult – 1:53:52
53rd Paul Preston – 2:02:10
208th Julia Hermitage – 2:42:25
209th Sarah Harmes – 2:42:26
210th Karen Daniels – 2:42:26

The full results are here