TRAC Stalwarts Shine on Dorney Lake Marathon
Three club stalwarts took advantage of the lightening of COVID restriction and took part in one of the first marathons to take place in the UK in 2021…the Dorney Lake Marathon.
On what was a windy day, Steve Clarke, Peter Gough and Ian Lockyer ran the four-lap course around the 2012 Olympic rowing venue.
As with all current events held during the Pandemic, it was well organised, safe and as COVID secure as it could be with staggered pen starts for runners and no spectators.
This race was incredibly memorable for Steve and Peter as they had not been in a competitive race for two and a half years, with Peter gaining an impressive time of 3:28:49, Steve 4:28:24 and Ian 5:04:20. This was immensely impressive because of the challenges of self-motivation in training and the uncertainty caused by the lockdown.
Peter said, 'It was terrific to see my running friends again after so long in lockdown.  It was also great to be participating in an event again in such an iconic setting.' 
'Thanks, Active Training World, for a top event.  It was a great course…despite the gusty wind.  The marshals were great, and I appreciate the brilliant DJ who played my friends running song as he came to the finish. It's the little things like that that made it a great day.'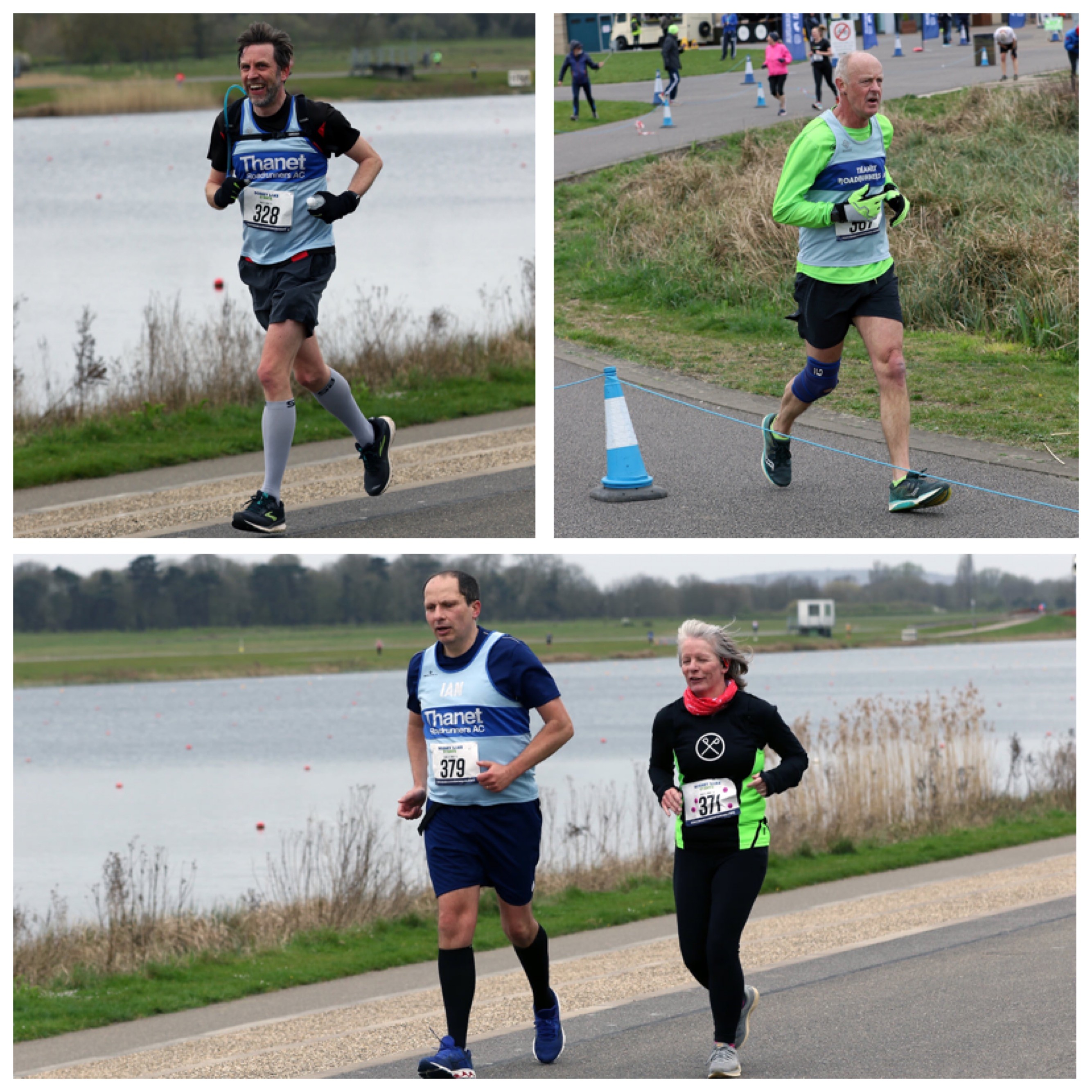 Well done lads!