Club Championship update – mid September
Congratulations to all TRAC runners who took part in the club championship event at Wingham last weekend.  
The latest club champs points have been updated and can be seen below:
Ladies

Men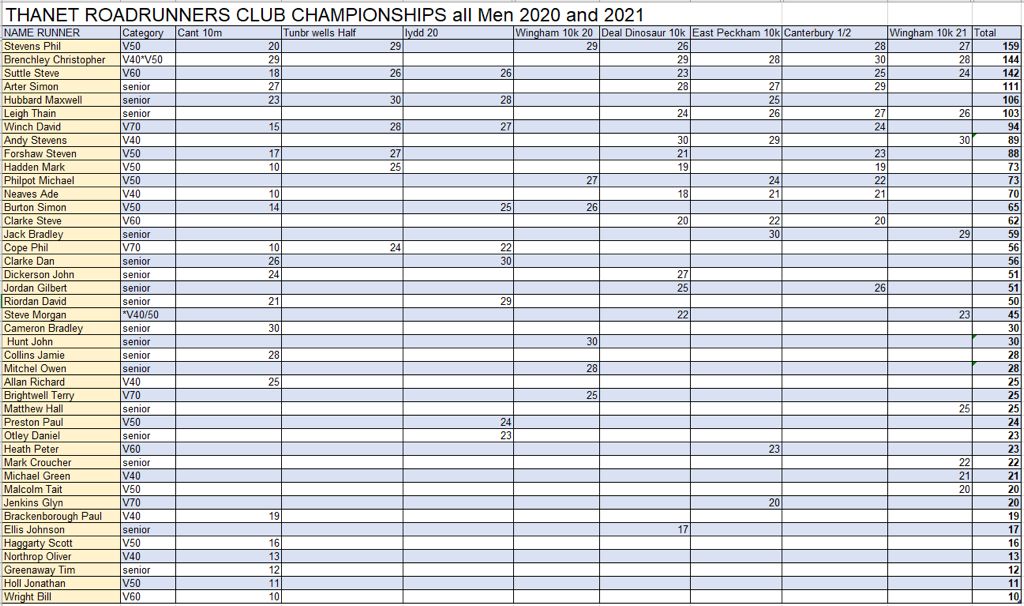 There are still a few races left to gather up some points.  Next one is the Woodchurch 10 mile race on Sunday 24th October.  More details can be found here 
Don't forget you can also submit your best marathon time to score for that distance too.  The course needs to have been officially measured as being a 26.2.  If you want to score in that category please email Chris.