Kent Christmas Cracker – race report
The final showdown in our own Club Championships took place this weekend at the 15th Kent Christmas Cracker 5 mile race which had everything up for grabs.  The 5 mile race consists of one small loop and two big loops at Betteshanger Country Park.
We had 18 (including one Christmas pudding) of our own TRACies who laced up and put on their Santa hats to take part in this festive race which always brings a fantastic turn out with many in fancy dress. 
The first of our TRACies to finish and get their hands on a medal and a mince pie was Jack Bradley. Jack ran incredibly well, as he has done all year, in a fantastic time of 27:16 which also good enough to claim a spot on the podium in 3rd place overall. Andy Stevens also ran well and finished just behind Jack in an impressive 27:58 claiming 5th place overall. Jack and Andy have been trading places all year so it was great to see two fantastic athletes and great competitors racing together again. Leigh Thain completed the trio as the third of our males to finish in 32:00. Well done guys. 
For our ladies it was Claire Greenaway who was first to finish in a great 38:25 and only just in front of Jo Holl who finished in an equally impressive 38:27 and also finished 1st female Vet 55. Nicola Boyes was our third female to finish in 39:43. All three of our first ladies to finish, finished in the top 10, great running ladies. 
Other notable performances included Steve Suttle claiming 1st place male Vet 60 and Pete Heath also claiming 1st place in the male Vet 65 category. A special mention also to Chris Brenchley who took on the role as race adjudicator for this race. 
The full results can be found here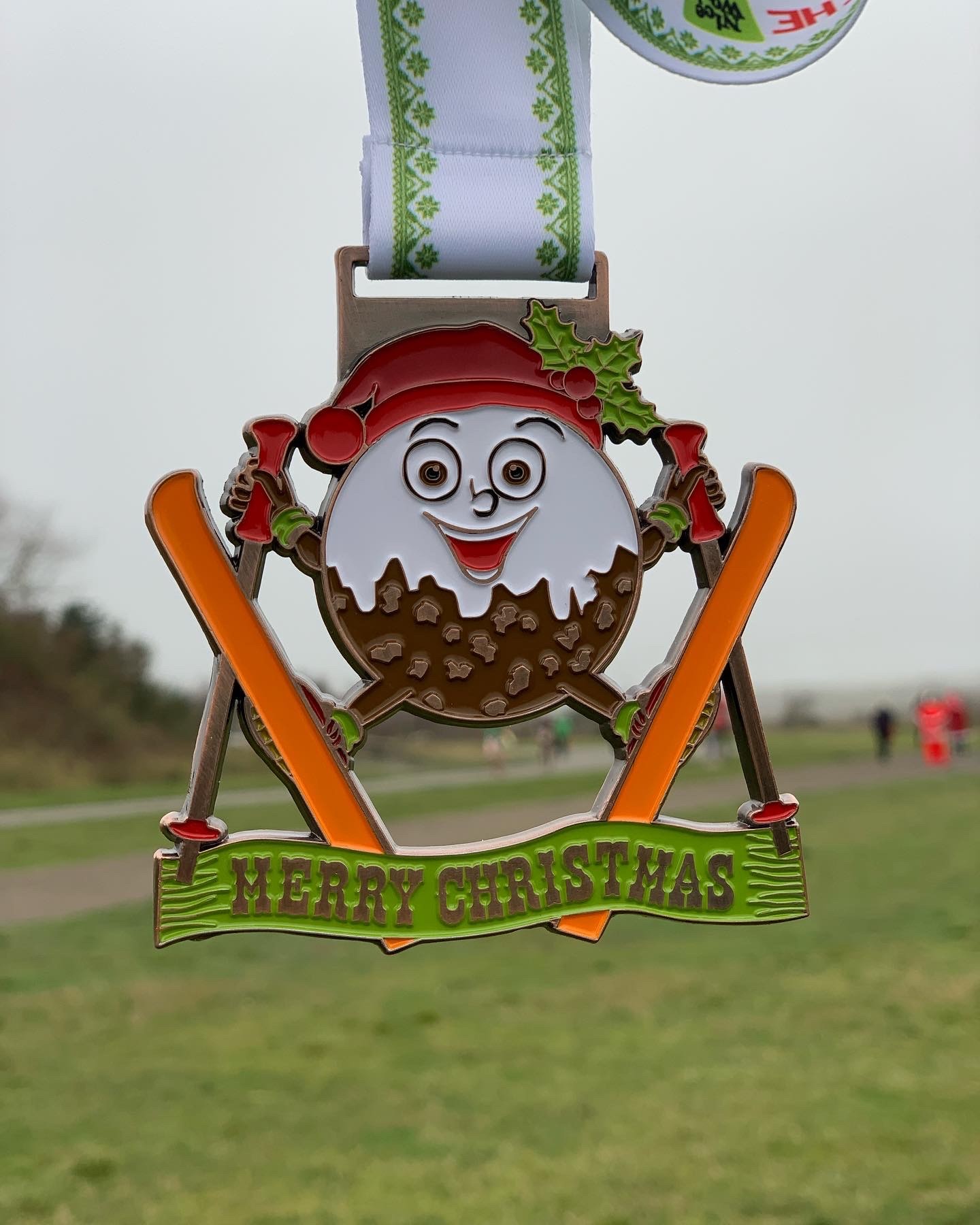 Thanks to Maxwell for the race report and well done everyone who raced yesterday and who have taken part in the club championship events.