THANET ROADRUNNERS GO GREEN FOR JULY
At Thanet Roadrunners AC, we put on a number of successful events each year for runners to take part in.  We are also really keen that we minimise the environmental impact of these events.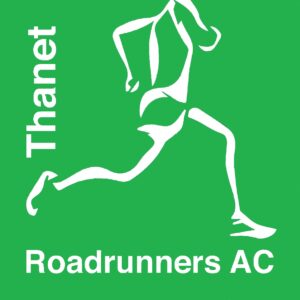 In a first for the club, they have teamed up with local environmental and sustainability company Sustainability and Business Services Ltd to carry out a comprehensive carbon footprint report of the annual Harbour Wallbanger beach race which will be taking place on Sunday 9th July. We have the ambition to make this popular beach race the greenest and most environmentally friendly race in the south east. 
This audit will cover all aspects of the race, including production and transportation of the medals, the water consumed, how runners and marshals travel to the event and even the production of the trophies themselves.  The aim is to have a complete picture of the event's carbon footprint which will then feed into a plan to reduce the environmental impact for future Wallbanger races.    
Race Director Jon Holl says "Holding popular running events can by their very nature cause a high carbon footprint.  At Thanet Roadrunners, we're grasping the nettle and calculating the impact our Wallbanger race has and will then look to continually reduce this impact in future years.  This is a really innovative approach in Kent and we're really keen to be known as a club which is serious about minimising its impact on the environment" 
Sustainability and Business Services Director Andrew Stevens says "We're delighted to be involved in this initiative.  There are precious few running races around the country which have taken this step and Thanet Roadrunners are showing real community leadership in doing this" 
For more details about the Wallbanger race, please visit https://thanetroadrunnersac.com/events/  
For more details about the work that Sustainability and Business Services Ltd carry out, please visit https://sustainabilityandservices.com/