TRAC kit update – September 21
Update from our kit manager, Kev. 
Hi TRACCIES, 
Just a quick update on new kit arrivals. 
Dark Blue Training Vests 
These are now in stock, made by our usual supplier, Scimitar Sports.  They are the same design as  previously supplied and most sizes are available in both female & male fit. Price is £20 each.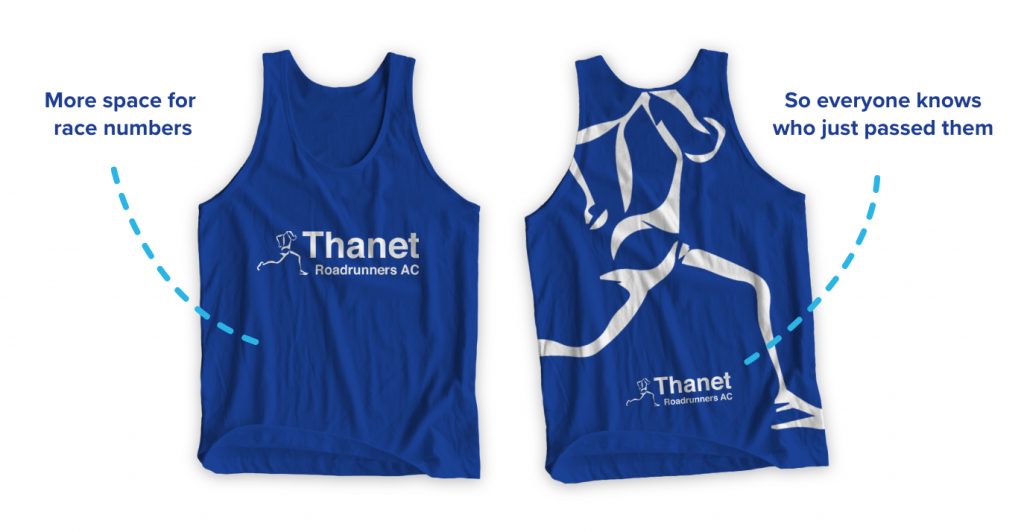 Hoodies 
A new version of the club hoody is now available. This features a full-length zip (as opposed to the  previous pullover style).  It also features the 'headless runner' logo on both the front & rear. Also,   personalisation is also included on the front & rear. Note, hoodies are made to order and normally  there is an approximately two-week delivery from when the order is placed. Because each hoody is  personalised, returns cannot be accepted, so please be sure of your sizing and personalisation when  ordering. Payment for these items will also need to be made at the time of ordering, price is £20  each (£18 Juniors).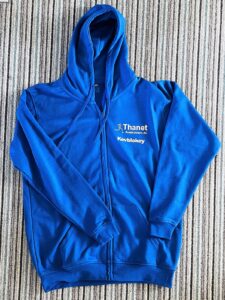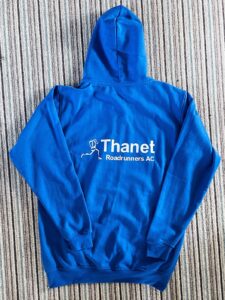 Beanie Hats 
These are now in stock and are ideal for winter running/training, any member who has signed up for  the X-Country races will receive a FREE beanie hat as part of their entry.  Otherwise, these are on sale at just £2.50 each.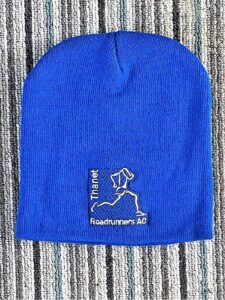 Winter Training Kit 
As the colder season approaches, I would like to hear from anyone who wants to order either a short  or long sleeve yellow training top, providing enough interest is generated, an order can then be placed. 
Other Kit 
We have in stock ample supplies of the club two-tone blue race vests in all sizes, these are just £15  each (£12.50 for Juniors) as well as the t-shirt version of the dark blue training top (£20 each), most  sizes are still available. 
Payment for any of the items can be made by PayPal directly to the club, the address is  ttps://www.paypal.com/paypalme/ThanetRoadrunnersAC.  Please let me know when payment has  been made by emailing me at kitmanager@thanetroadrunnersac.com.
I normally check my emails to  this address at least twice weekly, so don't be too concerned if you don't receive an immediate  response. 
Cheers! 
Kev B 
TRAC Kit Manager