Club championships update – September
Well done to all the TRAC runners who completed the club champs event at the Canterbury Half on Bank Holiday Monday.
The standings have been updated following this event and can be seen below.
Males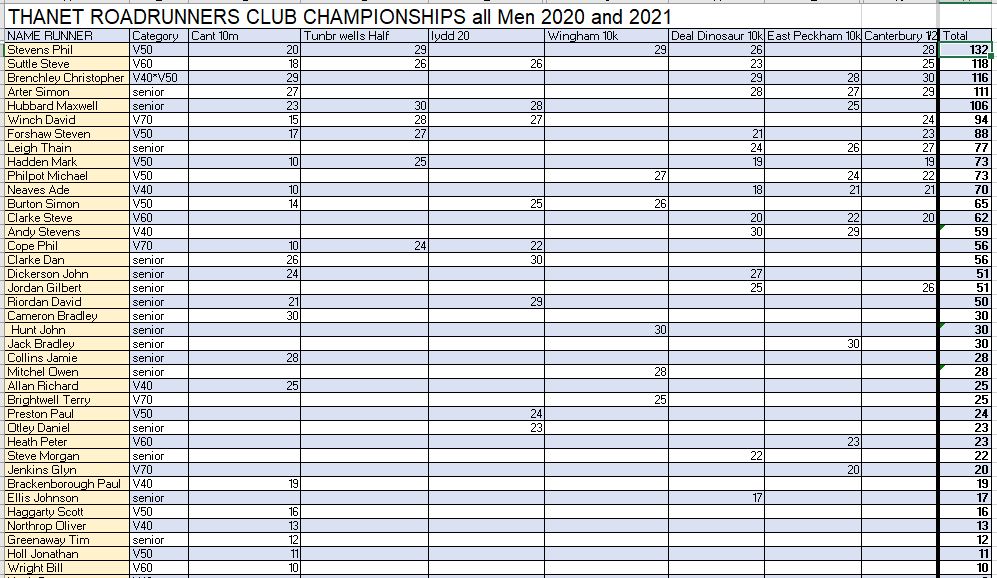 Females

There are still lots of points to compete for in the remaining races, starting with the Wingham 10k which takes place on Sunday 12th September.
We also have a number of national marathons coming up which I know many of you are training for.  Don't forget you can submit your fastest marathon time to score points in that category.  As long as the marathon you are taking part in has an officially measured course then it is eligible !