Kent 50 Mile Challenge
This long standing event started by Mike Inkster and Challenge Hub and now taken over by Saxons, Vikings and Normans Challenges is a popular annual challenge that Thanet Roadrunners have been supporting for many years.  What started as Carol and Simon Burton standing with a box of Jelly Babies has now morphed into the famous Jelly Baby Junction!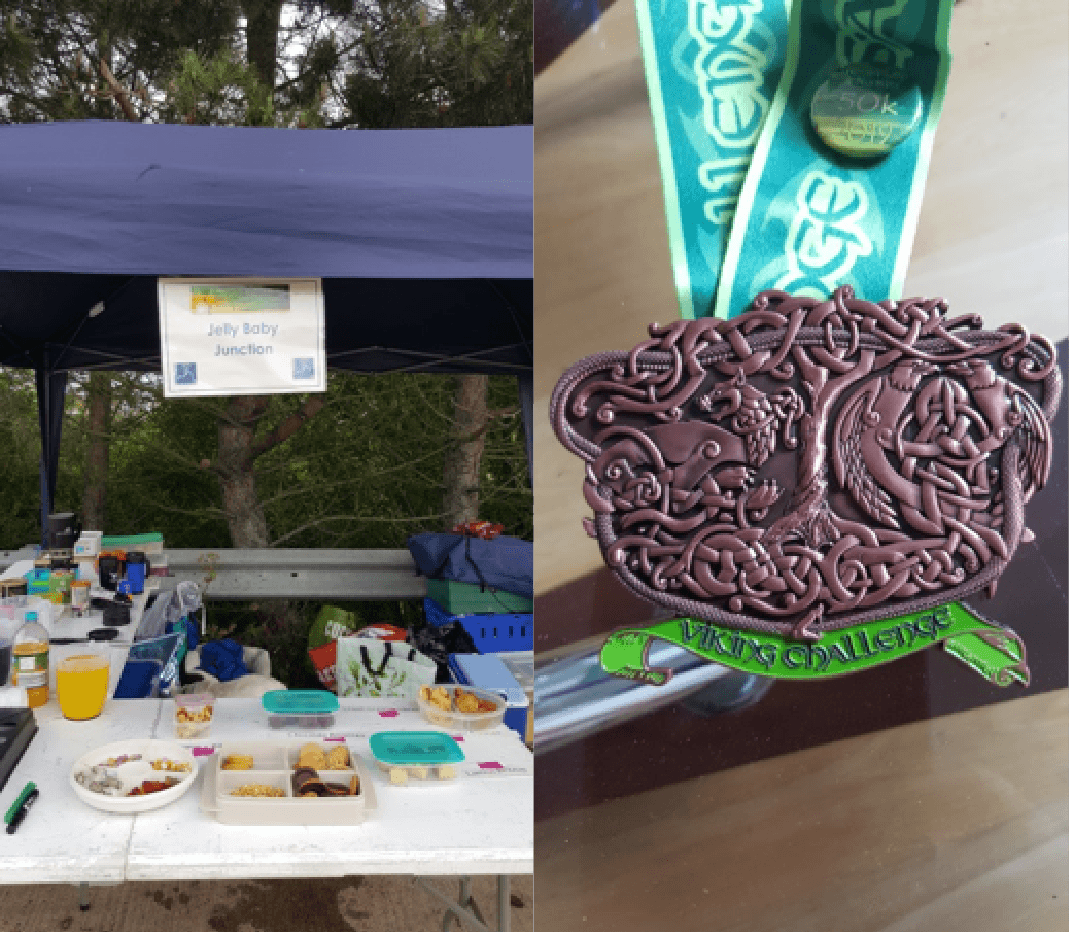 On Saturday Traccies Derek Sackett and Sharon Foster manned JBJ supported during the day by Helen Langsmead (and Toby), Ian Lockyer and Deb and Mark Ashmore.  It was a warmer than expected day and we got through 90 ice poles, over 90 litres of water plus 28 litres of coke!
Two intrepid Traccies Maryanne Aitken and Mark Foster actually did the hard work of running with Maryanne reaching 37.5 miles and Mark 31.25 miles.  It was great to see so many runners who all appreciated the oasis of Jelly Baby Junction and to be able to get some back on track with tea and sympathy and others with general banter and sound advice!
It was really nice to hear people say that Thanet Roadrunners certainly know how to support runners – we truly are a club for all.
Sharon Foster