Alan Green Memorial 10 Mile Race
On a bitterly cold and windy morning, over 400 runners took part in this very popular race of the which is also the final event in TRAC calendar for 2019.
Whilst some of our TRAC regulars were committed to representing the club in the Kent Fitness League cross-country due to a date clash, the 10 miler was still very well supported by club members both as volunteers and competitors.
There was a slight change to the race course this year as it now started at Palm Bay and turned around at Westgate before returning, previous years, this has been the other way around. The Race HQ was in the Palm Bay school and was very well organised with race registration desks and a secure baggage drop facility.
Our race sponsor, the Bay Running Shop had a stand in race HQ as well and seemed to be doing good trade (one new pair of running gloves for me at least). There was also a catering truck, which proved most welcome along with ample toilet facilities.
With registration done, runners filed out of the warmth of the school and to the start line across the road. After some announcements were made from our MC for the day, Jon Holl, the race got underway promptly at 9:30.
The first part of the course runs a loop past the Southern Water treatment plant before returning past the start point, the first and, indeed, last part of the course would have been familiar to anyone who has ever done the Margate Park Run as we, pretty much, followed that course.
Having passed the start point, the wind was behind us and this allowed the competitors to get into their stride on down towards Margate, but of course, a trailing wind in one direction becomes a facing wind in the other…
Passing the Lido and The Winter Gardens, it was downhill past the Turner Contemporary to run along one of very few roadside sections of the race, the majority being along traffic free promenade sections. With Margate Main Sands having been passed, it was now on the prom, virtually all the way to the turnaround point in Westgate.
I had volunteered to be the tail runner and being at the back of the pack, it was shortly after we had passed the Nayland Rock that the lead runner, guided by the lead cyclist passed us back markers, all looking very strong, despite that they were now running into a strong head on wind.
We called out words of encouragement to all who subsequently passed us, myself keeping special praise for my fellow TRAC members. Andy Stevens was the first TRAC runner to pass us heading back to Palm Bay and was showing a good pace, with a steady flow of our iconic TRAC vests soon followed.
With the halfway and turnaround point in Westgate reached, upon turning round, the wind finally introduced itself by blowing right in your face, pretty much, all the way back to Palm Bay. The back markers had slowed somewhat by this but they ploughed on, hopefully helped on by my words of encouragement. The return route was what we had done already so we kind of knew what to expect.
After topping Fort Hill we were on the home straight, and by doing short bursts of running with the back markers (who both admitted their legs had nothing more to offer) we was able to get across the line in just under 02:16, not too far behind the lead runner, Jim Alcuin, who completed the race in 00:54:42. Alright, we were very far behind, but we had fun!
This was a great well managed race which was largely traffic free, with great support from the marshals, first aiders and the scouts who manned the water station. To anyone who hasn't done it, I'd recommend it, and those who have, I'll see you next year!
Andy Stevens was the first of the Thanet Roadrunners home in a brilliant time of 1:02:25 finishing 8th overall and 1st in the MV40 category.
Asmaa Hatim continues to impress and was our first female runner to finish in a fantastic time of 1:12:01 and was 2nd female overall.
Capping off a fine set of results for our TRACies was our Women's team consisting of Asmaa, Claire Morgan and Aeryn Stretton claiming 1st place for the female team. Well done ladies.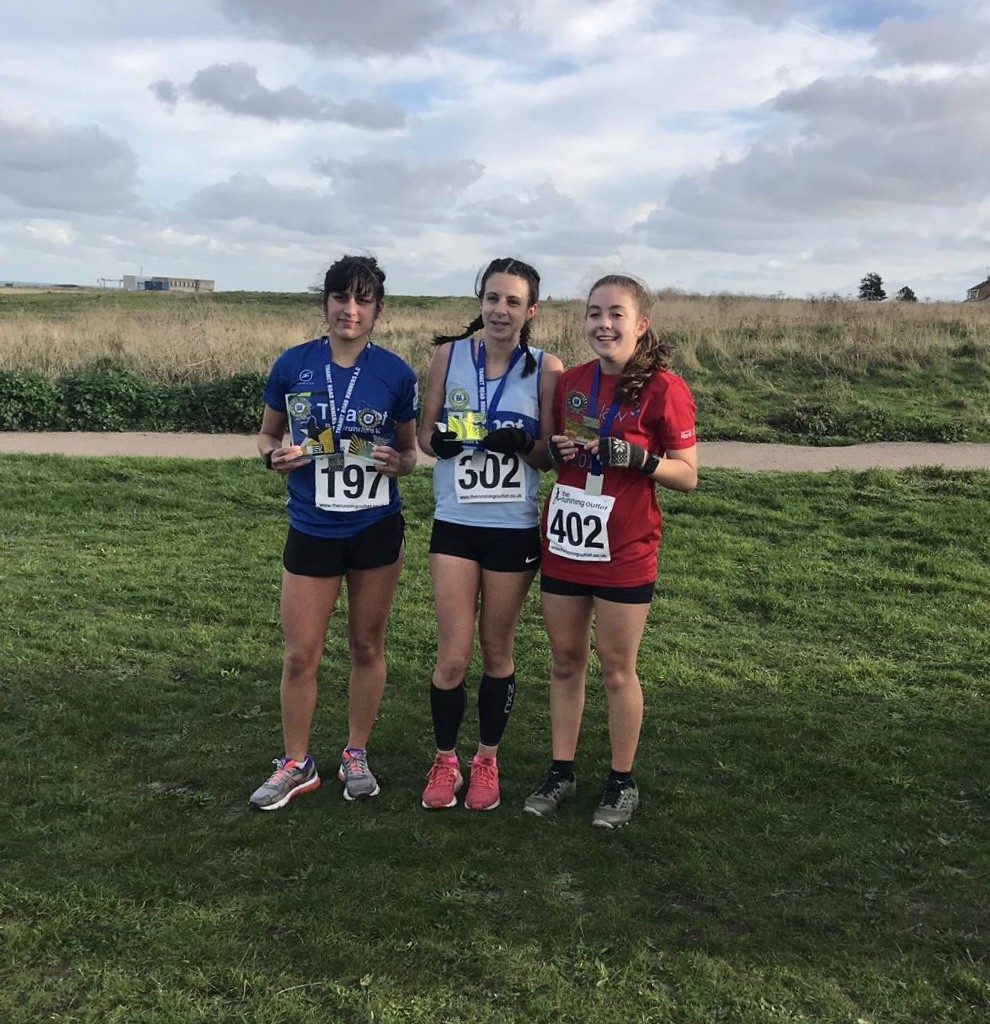 This event also saw three of our biggest success stories from our Couch 2 5K programme back in January complete their first ever 10 Mile Race. A huge well done to Jacquie Brazil, Nicki Fewster and Kev Bullions on this impressive achievement. From those first one minute runs earlier in the year, you have all shown what is possible with hard work and determination. The club is incredibly proud of your achievements.
Our baking completion was won by Michelle Boarer with Steve Clarke picking up 2nd place and Jacquie Brazil in 3rd place.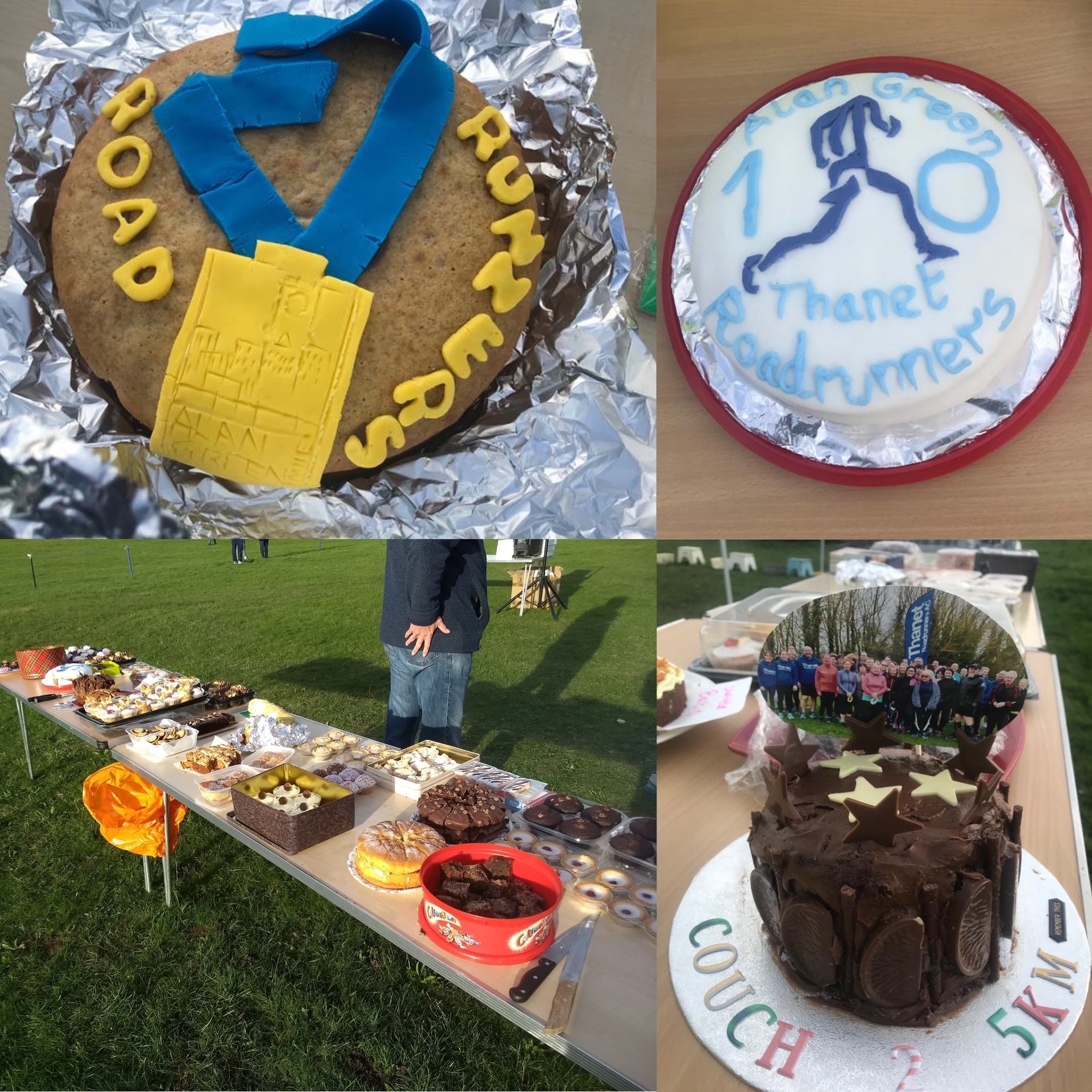 This years Alan Green Memorial 10 Mile Race was an overwhelming success. Thank you to everyone who either raced, marshalled or supported this event, it wouldn't be the same without you. We hope to see you all again next.