Race report – Betteshanger 10 and 5 mile races
In our eagerness to get racing again after all the Covid restrictions there was a good number of TRAC runners who entered the Betteshanger 10 and 5 mile races.

 

For the 10 mile race, it was simply 5 laps of the cycle course.  The 5 mile route was slightly more complicated with a shorter loop at the start.  The race start consisted of the "wave system"   which seems to be like marmite to us runners ! To confuse things even more, some waves had 10 and 5 mile runners in them setting off together.  I think it's fair to say the marshalls had their work cut out keeping track of everyone.

 

Whilst earlier waves had pouring rain to content with, my wave was cloudy with a bit of a headwind heading towards the bottom of the course.  There was only one incline to deal with but the 10 milers had to do it 5 times ! 

 

There were some excellent performances from the club in both the 10 and 5 mile distances.  In the 10, Andy Stevens came 2nd overall with a new PB of 57.43, Chris Brenchley also made the top 10 and scooped the V50 category by a huge distance.  Abi Cardwell won the first female gong in an excellent time of 1.08.45.  To complete the trophy collection, Pam Philpot won the FV60 category despite telling me before the race that she couldn't run fast any more (we didn't believe you Pam :-)) 

 

In the 5 mile race, Richard Allan led the TRAC runners home in 30.31 which was good enough for 6th place overall.  Bill Wright was also the first V70 finisher.  The 5 mile race was won by Daniel Bradley from Tonbridge AC in an incredible time of 24 minutes. 

 

The distances covered by the runners caused much discussion afterwards.  The 10 mile course seemed to be around 300m too long so the runners actually covered around 10.2 miles.  The 5 mile course seemed to be slightly short too which caused some puzzled looks at the end. Despite this, it was a good, traffic-free course which produced some fast times and seemed good for seasoned trophy hunters as well as complete beginners.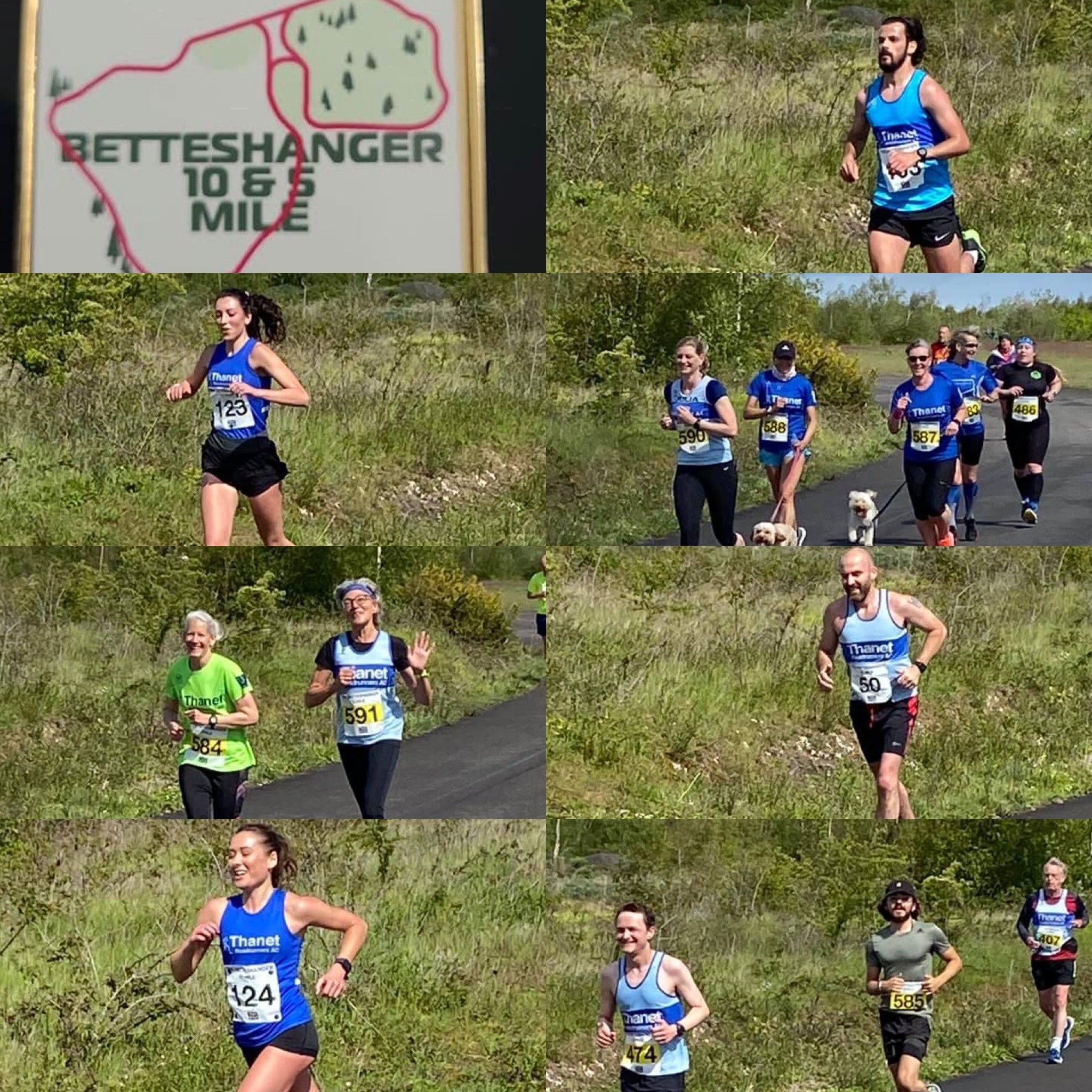 TRAC finishers – 10 mile race

 

2nd – Andy Stevens – 57.43 

9th – Chris Brenchley – 1.01.55

11th – Jacob Burton – 1.03.48

17th – Abi Cardwell – 1.08.45

26th – Jasmine Laslett – 1.15.09

29th – Steve Jones – 1.15.37

41st – Matthew Jones – 1.18.11

80th – Pam Philpot – 1.29.25

 

TRAC finishers – 5 mile race

 

6th – Richard Allan – 30.31

25th – Jamie Collins – 35.57

86th – Bill Wright – 47.24

107th – Julia Hermitage – 51.36

108th – Sarah Harmes – 51.37

118th – Debbie Hatt – 53.34

 

Andy