Battersea 10k race report
On Wednesday we took part in Chase The Moon Battersea 10k.
We drove up and parked in the car park which was conveniently free in the evening. It was a cold evening but perfect for running (once we had warmed up)!
Runthrough held a group warm up, had music going around the course and handed out glow sticks to everyone for some colourful light. This made for a great atmosphere.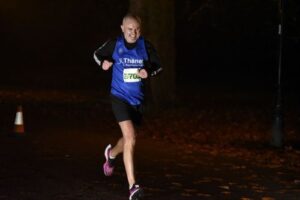 We both really enjoyed our race, I got a PB and Spencer wasn't far off his either!
Abigail Cardwell: 38:57
Spencer Hoult: 44:24
Battersea Park is a great course for a PB as it's so flat with no sharp bends. 5km is two loops and 10km is 4. The course is well lit and well supported.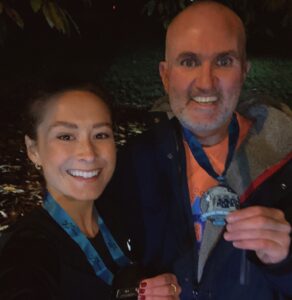 There were also lots of free protein goodies at the end which we enjoyed on the journey home.
We're looking forward to returning 
.
Well done to Abi and Spencer for the race and congratulations to Abi for beating the previous female 10k club record !