Sorcha picked for Great Britain Aquabike Team !!
Everyone at the club would like to congratulate Sorcha Page for being selected for the Aquabike GB Team taking part in the European Championships in 2023.  Here is Sorcha's story……
I did my first Go tri 8 years ago and built from there, managing to compete in 70.3 in England and France. The next step for me personally was to try and qualify through British triathlon to get a team place. It was a big step to take as I really struggle with my running which led me in to joining Thanet Road runners and using the track on a Thursday where everyone has been really supportive, and it has pushed me in to becoming a better and more confident runner.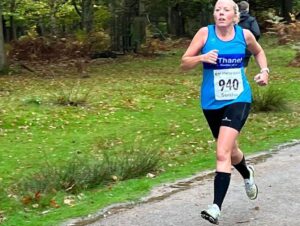 This year I managed to get a good enough time on my swim and bike at Outlaw Holkham to gain me a place on the Aquabike GB Team at European championship, which is being held at Menen, Belgium in August 2023.  It will consist of a 1.2 mile swim and 56 mile bike. Next year I am going back to Holkham in July to try and qualify in Middle distance triathlon.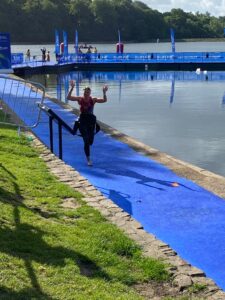 I am excited and grateful to have this opportunity to race for GB and I hope that I can inspire someone else to follow their dream and give it a go…….because you never know you might just smash it!!!