Cross Country report – Swanley Park
Autumn is upon us and winter is on its way. For many, this is the time when focus shifts from the track and roads, to the parks and trails. Cross country season is here.
The first Kent Cross Country League fixture took place at Swanley Park on Saturday 15 October. 
The league is separate from the Kent Fitness League, although many runners from other clubs run in both competitions. Everyone is welcome to take part, and clubs travel from all over the county to join in the fun. In addition to senior men's and women's races, the races also host junior fixtures; and it was great to see so many of our own juniors putting the TRAC vest on display.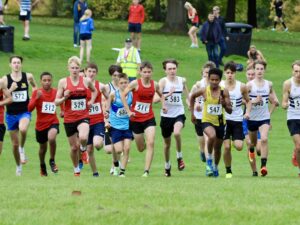 The senior men's race started at 3pm. Although the setting was familiar, the course through the park was changed to allow the miniature railway to continue to run. This resulted in a more challenging course than usual, with plenty of ups and downs and little chance to gather any rhythm. The senior men and women raced 7.8km, with shorter distances for juniors. 
I used the first of my 3 laps to settle in and get used to the pace. In the second lap I focused on keeping relaxed while working hard. Then I managed to pick up a few places on the last lap as others started to tire. I finished a respectable 36th place, and I'm looking forward to seeing if I can improve on this as the season progresses. Hopefully with a bit less marathon fatigue in my legs!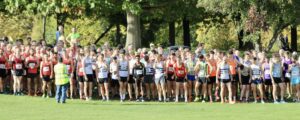 TRAC results:
SM (7.8k)
Jack Bradley 36th
U20W (5.2k)
Natalie Nicoll 13th
Isobel Tyler 15th
Lucy Hulm 17th
Maddison Morters 18th
U17M (5.2k)
Louis Eldred 14th
U13G (3k)
Maisie Kemp 29th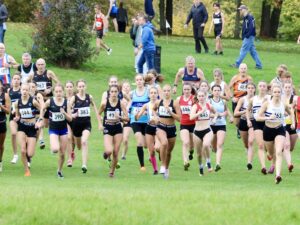 In addition to the Kent Cross Country League and the Kent Fitness League, club members are able to take part in the annual Kent Cross Country Championship, which takes place on 7 January 2023 at Brands Hatch. If you would like to take part then please get in touch. It would be fantastic to put together enough runners to get a team score in the overall standings.