'Dirty Andy' ploughs ahead at BVAC Cross Country!
OK, so we're very sorry Andy!  But your finishers photo simply demanded a headline like this!
Just three courageous Traccies competed in the third of our Club Championship races this year, Bromley Vets 5 mile Cross Country at Spring Park.  This was a course for SERIOUS RUNNERS!
There were 200 entrants, 41 no-shows, due mainly to the appalling weather and just 149 finishers on this brutal 2 lap course.  It would have made a great SAS selection course!
Andy Stevens described the course as "A proper old school cross country course, with mud, water and hills".  He secured his first podium place of the year, coming third by just TWO SECONDS to a competitor 10 years his junior.  Fantastic running!
James Figgins had another great run, finishing just 5 minutes after 'super-speedy' Andy,  beating many much younger runners. 
Terry Brightwell represented the club in the V70 category, on this treacherous course, even for young legs.   Terry made comment that Andy was so fast around the course, that he lapped him, for the first time ever.  Despite his speed and just 2 second gap, Andy managed some really great words of encouragement as he tore past Terry.  
#TeamTrac at its best!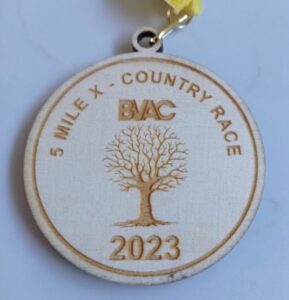 Results
Andy Stevens 35.24 (3rd man and 1st V50 home).
James Figgins 40.20
Terry Brightwell 1.16.04
Full details of the Club Championships can be found
here
The next race is
Folkestone 10 mile road race
on Good Friday 7th April.  This race always sells out.  It's flat and fast and highly recommended for all abilities.
Don't forget renewing your EA membership will get you £2 discount on races for the next 12 months, plus your records will be automatically uploaded to Power of 10 database.