Sorcha Page represents GB at European Aqua-bike Championship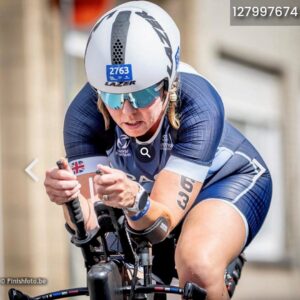 Last weekend Thanet Roadrunner and busy mother of 3 from Palm Bay, Sorcha Page represented Great Britain in the European Aqua-bike Championships.  Aqua-bike consists of the swimming and cycling aspects of a Triathlon. 
It goes without saying that we're VERY proud of her and asked Sorcha to give us a few words. 
She's very modest but did just give us a few words as she had to get some training in…  
"The fact that I completed in my first European Championship in Belgium representing my Country has been something very special. When I first started out in triathlon nine ears ago it has always be a dream and a goal to gain a GB age group qualification spot.
I competed in the middle distance aqua-bike which comprised of a 1.2 mile swim and a 56 mile bike ride, all around the beautiful town of Menem. The race was fast, and I managed to get a PB in both disciplines for those distances, but still need to be faster to get up the rankings.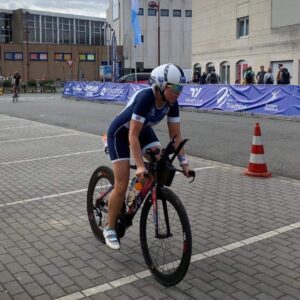 I have learnt a lot racing with and against the top athletes in their sport and will continue through winter to improve.
I'm just glad I gave it my best on the day and can proudly say I am officially a GB athlete!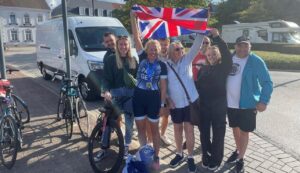 Next for me is to look at my time against the next age group as I will go up a category next year, look at where I need to improve and concentrate on my winter training, with the outcome of qualifying again for next years Championships, where I want to get a better placing"
---
As if Sorcha isn't busy enough… she has just retrained as an open water swimming coach and level 2 swimming teacher, using the knowledge she has gained to help others compete.  She is also starting her triathlon coach training next month.  Sorcha loves to use the track on Thursday night to improve her run time, along with other Thanet Roadrunners members.  There is a lot more to come from this very focused and competitive athlete.